Brexit Update
The Spanish Royal Decree Law 5/2019 signed on 1 March allowed the Spanish Bar to grant a unilateral grace period to individuals registered as European lawyers under their home title until 31st December 2020. From 2021, establishment and practice rights may continue to be granted under the principle of reciprocity, confirmation of which will have to be issued by the Ministry of Justice as in Spain it will be issued by the Council of Ministers.
After this grace period, nationality requirements may apply to UK lawyers as third country lawyers. Exemptions from nationality requirements can be requested provided individuals have obtained homologation of their professional title and met other conditions required by Spanish law.
In relation to structures, it has been confirmed that UK firms will be able to continue operate and hire both UK and EU lawyers; however Spanish or EU lawyers must hold at least 51% of the equity. UK entities will have one year to adapt their structures to comply with this, if needed.
The Legal System:
The Spanish legal system is a civil law system.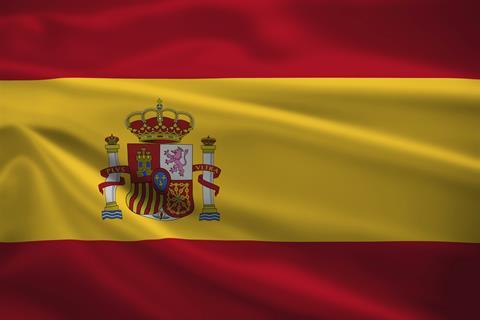 The Legal Profession:
In Spain a lawyer is known as an abogado (pl. abogados). There are currently about 122.000 practicing abogados and 39.800 non-practicing abogados registered in Spain.
Regulation of the Legal Profession:
There is a national bar association (Consejo General de la Abogacía Española) representing the profession of abogado at a national level in Spain. The structure of the Spanish legal profession is decentralised, with 83 local bar associations (Colegios de Abogados) holding most of the regulatory powers.
The Consejo General de la Abogacía Española (CGAE) acts as the national spokesperson for the local bar associations. It authorises the statutes of each of the individual bar associations and the rules governing the profession.
Registration with the local bar association is mandatory for a lawyer to be able to practice. Once an abogado is registered with the local bar association he or she is entitled to practice as an abogado anywhere in Spain.
The 83 local bar associations are grouped regionally into 10 Consejos Autonómicos de Colegios de Abogados which act as an intermediate body to represent the local bars in the region. The Consell de Collegis d'Avocats de Catalunya is a grouping of fifteen bar associations of Catalonia. It applies a different Code of Ethics from the rest of Spain.
Regulatory Compliance:
Spain implemented the Establishment Directive 98/5/EC transposed to Spanish domestic law by virtue of Royal decree RD 936/2001, of 3rd August 2001). Establishment is permitted for EU, EEA and Swiss nationals who are qualified in these countries, under their home title. It allows them to give advice in international law, the law of their home country as well as Spanish law. EU and EEA nationals who wish to practice the profession of lawyer on a permanent basis in Spain shall be registered with a Spanish Bar Association that corresponds to the area in which they establish their only or principal professional domicile. After three years of practice in Spain, they are eligible to requalification as a Spanish abogado.
The registration shall be done by filling out an application form, provided by the pertinent Bar Association, which shall contain at least the following data:
Name and surname/s of the applicant
Nationality
Country in which the professional qualification of lawyer was earned
Competent authority of the home-country
Professional domicile
In the event of belonging to a grouping in the home-country, the name and legal form of said grouping.
The application shall be submitted accompanied by the documentation listed below, which shall be certified and translated into Castilian Spanish:
Passport, identity card or other document attesting to the applicant's possession of nationality of an EU or EEA Member State
Certificate of registration with the competent authority of the home Member State attesting that the applicant is a lawyer by profession.
Certificate attesting to the territorial and quantitative scope of the coverage of the professional civil liability insurance policy, should the applicant have concerted one in his home-country
Certificates of criminal records issued both in Spain and in the home Member State
Two identity card size photographs
Statement of the professional domicile the applicant proposes to establish in Spain
Receipt of payment of the same registration fees to the pertinent Spanish Bar Association and to the General Council of Spanish Bar Associations as those required for the admission thereto of practicing resident lawyers with a Spanish professional qualification.
Photocopy of the payment of the Spanish Economic Activity Tax, processed directly by the applicant with the Spanish Treasury or a certificate from the company if he is going to practice exclusively as a salaried lawyer.
Certificate attesting to the payment of the applicant's professional social security in his home Member State to an amount that is comparable with that of Spanish lawyers or, in the absence thereof, to formalise his subscription to the Lawyers' General Mutual Fund, the fixed premium social security Mutual Fund or with the Spanish Social Security system that corresponds to the form of exercising as a lawyer in Spain.
Standing order at a bank for the payment of periodical fees, whether variable of extraordinary, that registered lawyers have to pay.
Sworn statement or promise that during his activity in Spain the applicant will observe the Spanish Constitution and all other Spanish laws and regulations and to faithfully comply with the ethical rules and obligations governing the profession of lawyer, as required by section 16 of the Spanish Lawyers' General Statute while undertaking to publicly ratify same before the Governing Body of the pertinent Spanish Bar Association.
Any other document required by the pertinent Spanish Bar Association.
The maximum timeframe that the Governing Body of the pertinent Bar Association has to decide whether or not to proceed with the registration is two months, after which the registration shall be considered to be admitted (section 7 of Royal Decree RD 936/2001).
Requalification:
Solicitors of England and Wales (and other EU, EEA and Swiss qualified lawyers) seeking to requalify in Spain can do so in two ways: For all nationals of an EU/EEA Member State, or Switzerland there are two routes to re-qualification as a Spanish abogado:
Through Art. 10 of the Establishment Directive 98/5/EC, under conditions of nationality and after three years of regular and effective practice of Spanish law in Spain.
Through the Diplomas Directive 89/48/EEC, now incorporated into the Recognition of Professional Qualifications Directive 2005/36/EC.
WTO Position:
Spain is a member of the WTO but all GATS negotiations are carried out by the European Commission on behalf of all EU Member States.
Outlook:
Qualification as an Abogado
Until November 2011, as soon as Spanish law students graduated from their five year Spanish law degree, they automatically became eligible for admission to the local bar association, without any further requirements for training or examinations.
This situation had changed from 1 November 2011 with the entry into force of a new law on access to the profession. The law was passed on 30th October 2006 but allowed a five year interim period before coming into force so that students who had already begun their law degree with the expectation of being able to qualify immediately upon graduation would still be able to do so.
Under the new regime, specified in the Royal Decree of 16 June 20011, law graduates will also need to complete a work experience placement and pass a state exam in order to qualify as an abogado. The following route will therefore be applicable:
University Degree (Licenciado en Derecho, Graduado en Derecho, or equivalent title)
2 year training period, during which the trainee can not receive salary but may be granted a law firm scholarship.
Pass the "evaluación" State exam (Article 17 of the Royal Decree of 16 June 2011).
Continuing Professional Development ("CPD")
There are currently no mandatory minimum CPD requirements for abogados.
New Law on Professional Services Firms
In 2007 Spain passed a new law on professional services firms. This new law covers all different types of professional services, including legal services, and permits non-members of a regulated profession to participate in the management or ownership of a professional services firm. The key points of the new law are as follows:
professional services firms are legally required to be registered with a professional body;
professional services firms can be multidisciplinary, as long as all services provided by the firm are regulated professional activities and share a common objective. Commentators have interpreted this as meaning that the different professional activities of a firm must be complementary and compatible.
a multidisciplinary firm must register with the professional body for each of the professions represented by the firm;
professional services firms can use any of the corporate vehicles available under Spanish law for their organisation;
up to 25% of the owners of a professional services firm can be non-regulated entities or individuals;
none of the following forms of control can drop below the mandatory 75% threshold for participation by regulated professionals:capital and voting rights for incorporated firms; partnership equity and number of partners for unincorporated firms; and members of the management.
Professional services firms count as regulated professionals for the purposes of calculating the 75% threshold.