Brexit Update:
In March 2019 the Dutch government offered a unilateral 15 months transitionary period, so at the very least the status quo will be preserved until June 2020 (or January 2021 depending on whether legislation is amended to come into force in November 2019).
The Legal System:
The Netherlands operates under a Civil law system.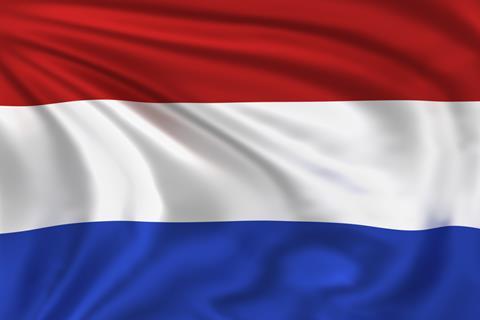 Regulation of legal profession:
The legal profession is self-regulated. Lawyers (advocaten) must be admitted to the Netherlands Bar Association (Nederlandse Orde van Advocaten) in order to practice. An advocate must also register with one of the local bars in one of the 19 districts.
The national as well as the local Bar Associations in the nineteen districts are public-law bodies. There is no hierarchical relationship between the national Bar Association and the local Bar Associations. The local Bar Associations are autonomous, their powers being described in the Act on Advocates. The General Council of the Netherlands Bar Association is made up of councillors from the local bars, who are in turn elected in by members of the local bar.
The Netherlands Bar (the Bar) is the public-law professional body for all advocates in the Netherlands. The statutorily regulated core activity of the Bar is to oversee the quality of services by advocates. This quality is ensured by, among other things:
• a comprehensive education programme for the legal profession;
• drawing up By-laws and other binding rules for advocates;
• disciplinary proceedings;
• information and services to the members;
• advice to the Dutch government about policy plans and enactments.
Pursuant to the Act on Advocates, advocates are obliged to become a member of the Bar. In 2011 there are 16,275 advocates registered. Made up of the following groups:
Sole Practitioners (2136)
Firms with 2-5 lawyers 1560
513 firms with 6-20 lawyers
74 offices with 21-60 lawyers
24 large firms with over 60 lawyers
Regulatory compliance:
According to the Advocates Act, each candidate must complete a three year law degree including theoretical and practical training. Once graduated, advocates are admitted to the Netherlands Bar Association and their local bar association, but, must then complete three years of supervision by an experienced advocate in a law firm before being considered fully qualified.
Each year a lawyer must continue his/her professional development and undergo 20hours of CPD.
Requalification:
EU Lawyers practicing under their home-country professional qualification may pursue the same activities as lawyers practicing under the relevant qualification used in the Netherlands and may, in particular, give advice on the law of their home Member State, on Community law, on international law and on Dutch law.
Advocates can go into partnership with foreign lawyers as per Article 5 of the multi-disciplinary by law.
WTO position:
The Netherlands has been a member of the WTO since 1993. The European Community has included legal services in its schedule of specific commitments. This can be downloaded from the GATS website under "European Community". The Netherlands have not provided for additional limitations.