On Thursday, 29th September The Law Society hosted the 5th annual LexMex event in association with the Mexican Chamber of Commerce in Great Britain.
The day began with the signing of a friendship agreement between The Law Society and the Asociación Nacional de Abogados de Empresa (ANADE), one of Mexico's largest bar associations.
Addressing the delegation, Robert Bourns, President of The Law Society, said collaboration between law societies was so important because we "rely on each other to remain strong, independent and able to work in the interests of our clients."
In his speech, Ricardo Cervantes Vargas, President of ANADE, spoke about his organisation's ongoing work to strengthen the regulation of legal education and practice in Mexico in order to better protect clients.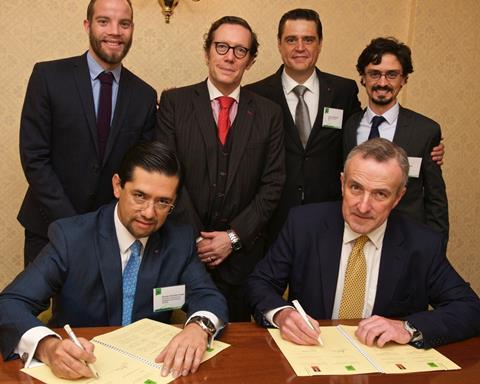 We were also delighted to welcome Justice Fernando Franco Gonzales Salas of the Mexican Supreme Court to deliver the keynote address.
Justice Franco discussed how the interaction between the Supreme Court and the Inter American Court of Human Rights is helping to strengthen rights protection in the region. He closed by reflecting on the important role the Supreme Court has in ensuring Mexicans have "security, tranquillity and faith in institutions and procedures."
The event also featured updates from leading Mexican lawyers on the legal sector in the country, including recent developments in capital markets, employment law and intellectual property.
In a panel discussion, Carlos Malpica and Jesús Ángel Guerra Méndez agreed that while challenges in the use of arbitration in Mexico remain significant, for example in ensuring compliance, the approach has made progress over recent years.