Why did you decide to become a lawyer?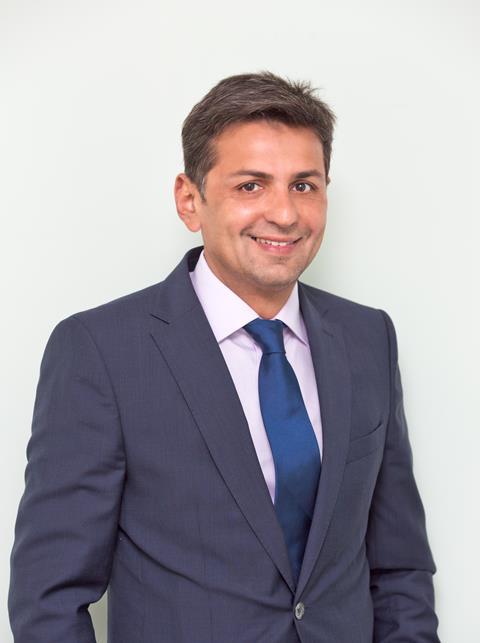 It was not an established family tradition to follow the route of lawyers' profession and I am the only lawyer in our family so far. My father held a science degree in veterinary and mother graduated from the oil academy. I was 17 years old when I had to decide what university to attend and which profession to follow in future. Quite a difficult decision to make at such age. At that time my motivation to become a lawyer was mainly dictated by books on investigations of various criminal cases and the original plan was to go to law faculty and pursue the cariera of a criminal lawyer. After practicing as the criminal investigator for couple years at the time of collapse of the Soviet Union, I decided to change my "cup of tea" and started to practice the commercial law in then independent Azerbaijan in1993.
Tell us about your firm
MGB Law Office (previously known as part of Ledingham Chalmers and McGrigors') is a full service commercial law firm and one the first "pioneers" to Azerbaijani legal market. We set up the practice in Baku after the signing the "contract of century" in 1994 between the oil majors and State Oil Company of Azerbaijan. Over a period of 20 years, MGB's lawyers have developed an extensive legal expertise and good level of skills in almost all fields of Azerbaijani commercial and business law. We can proudly say that the firm has represented and advised a founder member of the international consortium developing the giant Azeri/Chirag/Guneshli oil and gas field in the Caspian Sea and the range of multilateral and commercial lending agencies on various energy and non-energy related projects.
One of the important challenges for us is to retain our independent status as the firm is not linked to any political or state organizations or have any "exclusive network relationships". The firm will normally act on the foreign side and the independent status has been critical in establishing a positive basis for successful participation in many major projects on behalf of international companies and financial institutions such EBDR and oil majors.
Have you ever worked as a lawyer abroad?
Yes, during my academic studies at the University of London in 1994 I was also placed to work in Richards Butler's London office. This was quite interesting experience for the lawyer who just arrived to the UK form the Soviet law based jurisdiction at that time.
How would you describe the current business climate in your country?
In general, the business and investment climate towards local and foreign investors is quite friendly. The core legislative framework to protect the investors' capital has been enacted some years, however, there should still be reforms and incentives to be introduced by the Government in order to attract potential foreign investors to the sectors outside the oil and gas such as the agriculture, tourism, alternative energies and production.
What are the main opportunities and challenges for foreign law firms in your country (e.g. in opening offices, building networks, managing clients' expectations)? What advice would you give to companies new to the country?
When we established our practice in Baku in the early days there was virtually no competition in the Azerbaijani legal market. In many ways, we were the only choice for foreign investors coming to the country in 90s. To date, despite the legacy of high-quality practice in projects including banking and finance, M&A, and aviation in Azerbaijan, we are still working hard to keep our standards as high as possible to meet the clients' expectations. The current environment with competing law firms at the market brings new challenges to us. We are working hard to offer clients the most practical and business-oriented solutions while delivering quality value. Therefore, the firm has a highly respected reputation both in mainstream commercial work and within the banking and finance sector and been acting as Azerbaijani counsel in the number of large projects including ACG PSA, BTC PSa, Project Star and others.
With regards to providing the advice for the companies new to the country, I strongly recommend to see first a competent consultant in order to have the clear ideas on the best form of corporate and tax structures to be used for entering the local market.
What opportunities for co-operations are there between your country and UK law firms?
Currently the cooperation is mainly achieved through inviting UK law firms as English law advisors to pitch on various investment projects, mainly in the energy sector. In most cases, UK firms would represent interests of SOCAR or other large state organizations if instructed to act on the Azeri side. This would be true in cases involving the significant foreign investments when English law and arbitration in London are chosen as the governing law and venue for dispute resolutions. In my view, there are still unexplored potential for involving the UK firms as the experts to share their experience and technical knowledge while drafting specific industry related legislation.
Do clients prefer smaller local firms or larger international networks?
In Azerbaijan, it depends on the attitude of the client. Most of the small and mid size investors are looking for the quality advice and reliable client relationships standards which can now be sought in few local law firms. However, some of the larger companies are keen to receive advice from the larger international networks, which may not always turn to be the best practical approach.
What are the practice areas you definitely think a European firm would find business in?
Some specific practice areas as project finance, aviation, maritime, and energy would potentially be attractive to European firms as most of the contracts in such areas are governed by foreign law, including English and French laws. Therefore it may be worth for European firms with relevant experience and expertise to keep an eye opened on any local pitches for the projects in the above areas.
What recent legal developments you have seen in your country?
Parliament has recently adopted the amendments to the Civil Code to improve corporate governance practices in Azerbaijan. Among others, the new doctrine of "related party" has been introduced to improve transparency, risk management, internal control and internal audit within local companies. Also the new Law on Security Market has been adopted to improve securities' market and regulate the activities of investment funds and other professional participants of the security market.
Are you aware of any changes that may affect or changes that took place and had an impact on the profession and practice rights in your country?
At present, we do no not expect to see any serious changes which could impact the profession and practice of legal consultants and advocates (ie lawyers who are entitled to represent the clients' interest in higher court instances). In '90s the Government introduced licencing requirements for legal consultants in order to practice the law, which was subsequently abolished by the President. To date, the activities of advocates are broadly regulated by the Law on Advocates and the profession of other lawyers is regulated by internal rules of each practice at best.
Finally, what are your recommendations for visitors to the country?
Come and see marvelous Caucasian mountain range which starts from Mt Elbrus in Russia and ends towards the shores of the Caspian Sea in Azerbaijan. It would take no more than 2 -3 hours from Baku and one can enjoy panoramic view of beautiful mountains above 4000m with never melting snowy peaks to the north of Azerbaijan. There are great hiking routes to some of the unexplored areas in Azerbaijani highlands and it definitely worth to take and follow.
These views are the views of the author and not those of the Law Society.