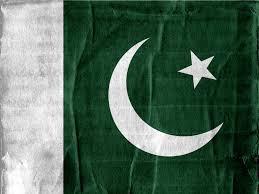 The Law Society is gravely concerned about the presumed enforced disappearance of Mr. Khattak, who is the secretary general of the National Party's Khyber-Pakhtunkhwa provincial office, as well as a human rights researcher. He has worked with Amnesty International and other international human rights NGOs and has documented a wide range of human rights violations, including enforced disappearances, in the Khyber Pakhtunkhwa province and elsewhere in Pakistan.
On 13 November 2019, unidentified armed men intercepted Mr. Khattak's rented car near Swabi, in Pakistan's Khyber Pakhtunkhwa province. They hooded Mr. Khattak and his driver and took them to an undisclosed location. The driver was released two days later, but Mr. Khattak has not been seen since. On the evening of his disappearance, Mr. Khattak allegedly called one of his daughters saying that he did not have a phone charger and that the phone would be switched off. The next morning, Mr. Khattak allegedly called a friend to ask for his own laptop and certain information. Two unidentified persons subsequently entered Mr. Khattak's house and removed his laptop and documents.
Mr. Khattak's family became aware of the circumstances of the disappearance after Mr. Khattak's driver was released. They have not received any demands for ransom or any information about his whereabouts. Mr. Khattak's family and his driver lodged a complaint of abduction and a First Information Report, as well as a habeas corpus petition in the Peshawar High Court on 23 November 2019. On 10 January 2020, the High Court ordered your Government to report on Mr. Khattak's whereabouts, but we have been informed that no information has so far been provided. Almost seven months after his disappearance, apparently no thorough and independent investigation has been launched to determine the identity of the perpetrators and establish Mr. Khattak's whereabouts.
The Law Society notes that the Human Rights Commission of Pakistan has said that it has "strong reason to believe that this abduction is a possible enforced disappearance, given that the family say there is no evidence of kidnapping for ransom" and that the fact that "the state has not responded to this incident is cause for concern because it reflects indifference towards the grave problem of enforced disappearances and arbitrary detention, and little respect for the due process of law."
In light of Pakistan's international obligations and international standards, the Law Society respectfully urges the relevant authorities to:
1. To conduct an immediate, thorough, transparent, and independent investigation into the abduction of Mr. Khattak to establish his whereabouts and the identity of the perpetrators;
2. To use best efforts to secure the immediate release of Mr. Khattak;
3. Pending his release, to use best efforts to ensure the psychological and physical well-being of Mr. Khattak; and
4. To bring those responsible to justice in proceedings that are in line with international fair trial guarantees.
The Law Society will continue to monitor the situation of Mr. Khattak, as well as other human rights defenders and lawyers in Pakistan.