The Law Society is seeking the views and experiences of solicitors and barristers of England and Wales who provide legal services in the USA and who have undertaken or are considering undertaking requalification as an attorney through a US state bar exam.
Real life case studies will help shape negotiations on future trade in legal services between the UK and US, so we want to hear your experiences of the process of taking the bar exam, registering as a Foreign Legal Consultant or setting up an office in the United States.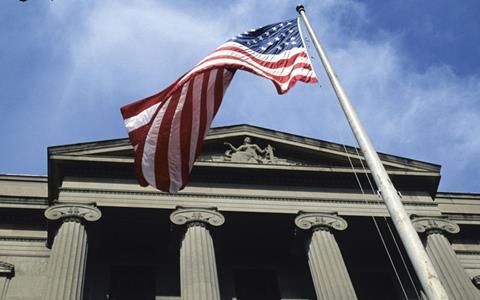 What was your experience of taking the bar exam / registering as an FLC / setting up an office?
What went smoothly, were there any obstacles and how could the process be improved?
Did you see tangible business benefits from requalification in the US /registering as an FLC?
Which jurisdiction/s in the USA was/is of most interest to your business and your career, and why?
If you work with US clients and markets, but are based in the UK – what could government, regulators and trade bodies do to help improve levels of trade in legal services with the US?
Background
The Law Society is leading discussions on behalf of the profession with the UK's Department for International Trade and our counterparts in the USA as part of wider government facilitated UK-USA free trade discussions.
The UK and the USA both operate relatively open legal markets and there is a high level of trade in legal services between the countries. Despite this a number of restrictions remain in the US market including:
17 states do not have rules permitting foreign legal consultant (FLC) status meaning non-US lawyers are not able to practise either home law, the US state law or international law
Only 11 states have rules explicitly permitting temporary FLC status, also known as 'fly in-fly out (FIFO)' services.
17 states do not allow graduates of non-US law schools to take their bar exam.
19 states which do allow graduates of non-US law schools to take their bar exam, may require the candidate to undertake additional formal legal education at a US law school, such as a postgraduate law degree (LL.M).
We are pleased that both the UK and US governments are keen to use the momentum of FTA discussions as a catalyst to help make progress and the Law Society and American Bar Association have agreed to take forward a structured dialogue on the remaining issues. The Law Society has been involved in similar discussions in the US for many years and we remain mindful of the difficulties in securing further progress across the States.
To date, the Law Society's work in the US has focused on New York, DC and California with ad hoc engagement in Florida, Texas and Illinois. But we are keen to hear your views. Which states or territories do you think we should focus on? And which issues would you like us to prioritise – rules allowing Foreign Legal Consultants, FIFO, direct access to the bar exam or any others?
To discuss these issues please get in touch with ben.stevenson@lawsociety.org.uk