Elizabeth Rimmer explains why wellbeing strategies are essential in every organisation, and what LawCare can do to help lawyers in need 
The legal landscape has undergone a profound transformation over the last ten years and this changing environment, together with the demanding culture, can take its toll. Law can be a stressful career, and there are probably very few lawyers who have not had some experience of feeling that they are not able to manage their workload or that things are getting on top of them.
As a profession we've made great strides in many areas – speaking up for access to justice, widening routes into the profession, taking positive action with equality and diversity, and innovating in legal services delivery. However, we haven't done enough to address the welfare of the legal community itself. But that is beginning to change: more and more legal organisations are addressing the wellbeing of their staff, and professional bodies such as the Law Society are starting to develop wellbeing strategies. But we still have much to do.
What is wellbeing?
Wellbeing is subjective and it means different things to different people, but it's about how we feel, how we think, our relationships, and how we find meaning and purpose in our lives. We all want happy and fulfilling lives, so wellbeing really does matter to each of us.
Why should wellbeing matter to employers?
In a professional context, wellbeing matters because it brings a number of benefits – greater self-esteem, optimism, resilience, vitality, self-determination, positive relationships with colleagues, better physical and mental health, greater motivation and creativity, and increased productivity. From an employer's perspective, actively improving wellbeing is important as it can help to attract a talented and diverse range of staff, help with staff retention, reduce sick days – in addition to increasing productivity, all of which give a business an edge over competitors. For the wider legal community, improving wellbeing will help to maintain the professional reputation of lawyers and advance the administration of justice. It makes business sense to take wellbeing seriously.
What is it about law that can compromise wellbeing?
I think there are four key areas in the culture and practice of law that compromise the wellbeing of those who work in the profession.
1. The high levels of negative emotions within law: the work is often about winning or losing, it can require lawyers to be critical, judgemental, combative and aggressive. Lawyers can feel angry and frustrated when things don't go their way.
2. Legal work requires prudence: lawyers have to be careful and considered, have to look for potential problems and link them to the worse case scenario; they often have to think pessimistically.
3. Legal work is pressured: there is a long hours culture and a work / life balance may be hard to achieve.
4. Perfectionism: lawyers fear failure andmaking mistakes, and often approach tasks with the fixed mindset that what they do has to be perfect.
LawCare
Lawyers are expected to cope with the demands of the job and not coping can be seen as a sign of weakness. Lawyers often believe that they should be able to handle their own problems, and because lawyers spend so much time resolving other people's problems, they can find it difficult to acknowledge that they themselves may need help. They can, however, find it easier to look for this support from another lawyer, which is where LawCare comes in. Our staff and volunteers have experience of practicing law. We understand the legal environment.
Since we were established in 1997, LawCare has helped thousands of lawyers: we cover all the jurisdictions in the UK and the Republic of Ireland, and all branches of the profession (legal executives, barristers, barristers clerks, solicitors, trade mark attorneys, patent agents, costs lawyers, the judiciary). Our support is available to those at all stages of their career: from student to associate, and from partner to retirement. We are here to support the entire legal community – including non-legal staff – and their families. We are funded by legal institutions such as the Law Society, but we are independent of them.
How we can help
Our key service is our telephone helpline, which provides a listening ear 365 days a year. The helpline is impartial and completely confidential. Nothing said to us will be passed on to a professional body or your employer.
Last year 75 per cent of our callers reported stress as the main reason for calling, with increased workloads and bullying being leading causes of this stress. Our experience at LawCare is borne out by a significant body of published international research, which shows that lawyers have higher rates of anxiety and stress compared to people in other professions. The American Bar Association has just published a study about the mental health and wellbeing of over 12,000 lawyers and judges. The study found high levels of depression (28 per cent), anxiety (19 per cent) and stress (23 per cent).
Our helpline offers the chance to talk about concerns and receive reassurance, which in itself can be very cathartic. Communicating with someone who really understands your situation can often clarify the way forward. You can call us about anything – a bad day at work, losing your job, or a worry about how much you are drinking.
We can also put callers in touch with a LawCare supporter, a fellow lawyer who has experienced and overcome significant difficulties. These supporters offer help on a one-to-one basis for as long as it is needed. We are also equipped to signpost callers to other sources of help and benevolent agencies.
Although it is our main service, the helpline is not our sole offering. We provide information specifically for lawyers on topics such stress, alcohol and alternative careers, including about 20 factsheets available to download from our website, and we are increasingly using social media to engage with the legal community. We raise awareness about wellbeing, the help available and promote a proactive approach to addressing the known factors that may be compromising lawyer wellbeing.
Overcoming stigma
There is significant stigma around talking with colleagues about what may be compromising our wellbeing at work, be it our fears, anxieties, emotions, lack of sleep, a difficult relationship with a colleague, or a mistake we may have made. Evidence suggests that the two main reasons lawyers don't seek help when they need it is not wanting others to find out they need help and a real concern about confidentiality – if their employer finds out it may compromise their careers. We need to come together as a community to start talking more openly about wellbeing to tackle this stigma and foster a culture shift that values wellbeing. We want those in need of help to feel able to seek it.
There is no doubt that law is a rewarding and stimulating career – we just need to make sure that the work culture enables lawyers to have fulfilling, healthy professional lives.
If you are experiencing the pressures of your role or are concerned about a colleague, give us a ring, we are here to help.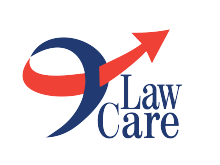 Helpline: 0800 279 6888
Elizabeth Rimmer is chief executive at LawCare.