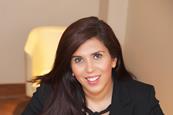 Anu Kaura, head of legal & group in-house lawyer at Malhotra Group plc, speaks about how she's managing communications and ever-changing regulatory updates and guidance in her organisation, during this crisis.

Join us in Manchester for our social networking drinks!

This webinar will cover how in-house legal teams are key to crisis management.

This webinar will look at ways of moving sectors, while maintaining your in-house career.

Maya Hodroj, market development director at LexisNexis talks about why innovation should not start with technology.

Sophie Gould, head of in-house at LexisNexis, addresses what in-house teams expect from their law firms on legal technology.