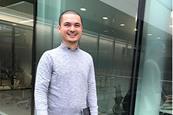 Lyndell Beguinua is legal counsel of one of the world's leading technology companies – but, unbelievably, it took him over 10 years to qualify. He shares his remarkable – and at times tough – journey.

This seminar will be a panel discussion by two leading in-house competition practitioners.

Join us in Birmingham and Leeds for a free seminar on how to implement a D&I strategy in your team.

Join us in Leeds on 16 October to learn how to communicate advice and risk effectively to non-lawyers.

Join us in Manchester on 25 September for a free seminar on how to implement a diversity and inclusion strategy in your team.

Legal technology is booming, but with so many solutions on the market, how do you decide what's right for your department?

The Handbook is being substantially reduced in length and prescription and is being divided into two - one Code for individuals and another for regulated firms and entities.

Maya Hodroj, market development director at LexisNexis talks about why innovation should not start with technology.

Sophie Gould, head of in-house at LexisNexis, addresses what in-house teams expect from their law firms on legal technology.