The legal system
Hungary is a civil law jurisdiction. The main sources of law are the Constitution, the acts of Parliament, and the governmental, ministerial and municipal decrees.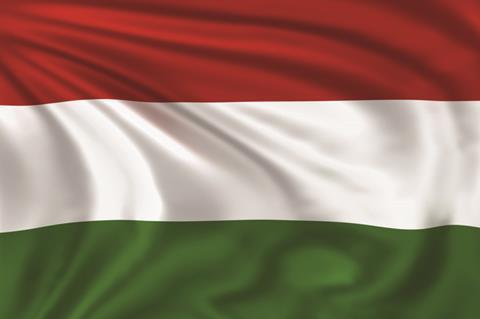 The legal profession
In Hungary, an 'ügyvéd' (attorney-at-law) is independent in the course of his or her professional work. Attorneys can provide legal representation in all cases and before all authorities. Some activities can only be covered by attorneys. These are representation and defence in criminal cases, legal consulting, preparing and editing legal documents, handling money and valuables as deposit in relation with these cases.
Regulation of the legal profession
Legislation governing the legal sector is Act XI of 1998 on Attorneys at Law.
The national Hungarian Bar Association (Magyar Ügyvédi Kamara - MÜK) is a public body based on the principle of self -government and its duty is to engage in performing professional duties and duties in connection with interest representation. The MÜK consists of the 20 regional bar associations.
A regional bar association is also a public body, which has a representative and administrative apparatus and an independent budget within its operational area. The operational areas of the regional bar associations are the same as the jurisdictions of the Budapest Metropolitan Court and the county courts.
Any request regarding membership, admission and any other regulatory proceedings (including disciplinary proceedings) must be presented to the competent bar association, the relevant regional bar.
In order to practise as a lawyer in Hungary, an individual must be a member of the regional bar association and have taken an oath.
The bar association must admit as an attorney anyone who:
• is a national of any State from the EU, EEA and Switzerland;
• has a law school degree (5 years of university education);
• has taken the Hungarian bar examination;
• who has been engaged in legal practice for at least three years as an attorney, articled clerk or assistant attorney;
• is a member of the Hungarian Attorney's Insurance and Assistance Association or has other liability insurance that is accepted by the bar association;
• has office space suitable for conducting a fulltime legal practice in an area in which the bar association operates.
As a member of the EU, Hungary extends special treatment to individuals and businesses from other EU, EEA states and Switzerland. These include the Establishment Directive for Lawyers (98/5/EC), the Lawyers' Services Directive (77/249/EC), the Framework Services Directive (2006/123/EC) and the Professional Qualifications Directive (2005/36/EC). These directives allow any EU, EEA or Swiss lawyer to provide legal assistance in Hungarian, foreign and international law, and to re-qualify as a Hungarian attorney.
Foreign law firms in Hungary
There are around 15–20 foreign law firms established in Hungary, including UK, US, German, Italian, Austrian and French firms.
Foreign law firms must register with the regional bar associations. If one wishes to practice on a temporary basis and occasionally only, without being admitted into the register, the MÜK must be notified.
Hungary is one of 25 countries in Europe that has signed the Schengen Agreement. This allows a non-EEA and non-Swiss national to obtain a visa to enter one or more of the Schengen countries for business or tourism purposes (up to 90 to 180 days).
Re-Qualification
Foreign lawyers from an EU Member State, EEA country or Switzerland may re-qualify as local advocates. They must be registered with the MÜK, which requires them to comply with the requirements for establishing on a permanent basis in Hungary under home country title. There needs to be proof that the lawyer has continuously conducted his or her practice in connection with Hungarian law for three years in the territory of the Republic of Hungary and proficiency in the Hungarian language to practice the law.
For more information see:
• the Recognition of Professional Qualifications Directive 2005/36, which replaced the 1989 Diplomas Directive (89/48); or
• Article 10 of the 1998 Lawyers' Establishment Directive.
WTO
Hungary joined the WTO on 1 January 1995. GATS negotiations are carried out by the European Commission on behalf of all EU Member States.