Why did you decide to become a lawyer?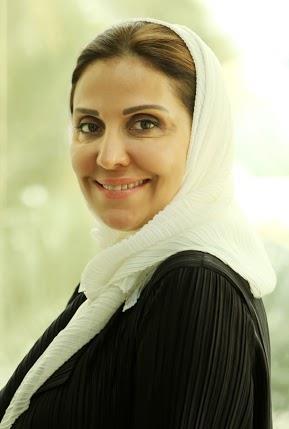 I never wanted to be a lawyer. My dream as a child was to become a TV news anchor, reporter or a journalist. My fatherwho was a lawyer asked me to study law at the UAE University, while promising me to let me pursue a career in media after I graduated. Studying law was the best thing I could have done, as I ended up loving the topic and continuing my legal education obtaining an LLM from Aberdeen University and a diploma in law from ASAS in Paris. While practicing law, I never gave up on my passion for journalism, so I now write for many publications and speak on legal matters on various TV shows in Dubai and at legal conferences and events regionally and internationally.
Tell us about your firm
International Advocate Legal Services was set up in Dubai in 2008 to fill a critical gap in the legal services market. As a medium firm of multinational lawyers with diversified legal experiences, we have managed to serve the private client in the UAE through our expertise in the law, whether as consultants, attorneys at court, arbitrators or arbitration counsels. Our practice focuses on family law, family businesses and family succession and we are renowned practitioners of private client services with an excellent track record of dispute resolution results.
Our interest in raising awareness has led us far beyond the standard involvement of fellow lawyers in writing and publishing legal opinions, to serious engagement in public speaking at most conferences focusing on the family in law, be it family law, inheritance or family business. As far as our experience in litigation and arbitration is concerned, being registered as lawyers in the main forums of justice in the UAE is proof of our diversified and extensive litigation coverage. We are licensed as registered practitioners with Dubai Courts, Abu Dhabi federal and private Courts, all UAE Federal Courts and DIFC Courts. We also are involved in arbitration, as party nominated arbitrators and arbitration counsels. Our expertise in Islamic law has also been our unique niche and we are sought after as experts in the topic by courts around the world. We are the only firm in the region with membership at the IAFL, STEP and IBA; we also are members of many other local organizations and groups such as the human rights association and women rights association. Our multilingual team is also engaged with many international associations and has been able to serve clients of diversified back grounds. We are on many embassies' and consulates' legal practitioners list.
Have you ever worked as a lawyer abroad?
My practice as a lawyer is very much within the UAE but since we do have the DIFC Courts as a UAE Court, and being registered as a practitioner therewith, I feel that I do indeed practice abroad when I appear before the DIFC Court. I do also appear as an expert of Law before foreign courts providing a legal opinion on UAE law in relation to many matters.
How would you describe the current business climate in your country?
The UAE has been fortunate with its economic stability and phenomenal development. We are as a country rated as the most developed country in the region where we enjoy a style of life supported by a superb infrastructure and diversified economy.
What are the main opportunities and challenges for foreign law firms in your country? What advice would you give to companies new to the country?
The UAE is where almost every international firm in the world has an office, often using it as a hub to cover the whole of the Middle East. The opportunities are enormous and the challenges are few. Opening an office is possible for firms with existence in 3 countries or more. Building networks is made easy by the highly developed transport and telecommunication facilities, and clients in the UAE are very diverse. This makes a lawyer's job here challenging but very interesting. My advice to companies set up in the UAE to get advice on the law from the experts. Best lawyers are those who have expertise in dispute resolution.
What opportunities for co-operations are there between your country and UK law firms?
Most UK firms in the UAE are set up independently, which means that they do not require a local sponsor or partner. They do however associate at times with local law firms to represent them at the local courts or provide them advice on UAE law.
Do clients prefer smaller local firms or larger international networks?
Corporate counsels of multinational businesses, including banks and financial institutions, always go for the big international firms to save themselves the hassle of taking the blame if things go wrong. However most medium sized businesses and individuals prefer the smaller firms where they receive a more personal service and get the attention they require. They also get value for money.
What recent legal developments you have seen in your country?
The regulators of the legal practice in the UAE have been quite engaged lately in introducing rules and regulations, in addition to introducing continuing legal professional training regime for foreign and local lawyers. Other developments are in the area of commercial law and enforcement of arbitral awards which are lately in the news.
Are you aware of any changes that may affect or changes that took place and had an impact on the profession and practice rights in your country?
We do have regulators for the practice, but lawyers in the UAE are still not permitted to form an official bar association. The only exception is a small of lawyers that was formed to represent the interests of the profession vis a vis the regulators.
What are the challenges and opportunities of being a woman working in the legal sector?
As far as my practice is concerned, being a woman, wife and mother of three children, I have to say that if I were to go back in time, I would not choose any other school or job. The legal practice is what I enjoy most and do best. The support I had from my father, whom I have lost before opening my firm, continued through his fellow lawyers, who have embraced me with their care. The support of my husband and children is also a blessing. My challenge is that since I am a woman I have to prove myself all the time and show the world that I can do my work better than any male lawyer can do it. The beginnings were tricky, with judges questioning female lawyers' capabilities, cultural sensitivities and ability to gain clients' trust.However, after 10 years of practice, I have to say I do not think of myself as a woman at work, I am just a lawyer.
Finally, what are your recommendations for visitors to the country?
Know the law of the UAE. Things may seem too simple and easy, but falling on the wrong side of things may be quite risky. The country has Sharia law governing public order which is quite tricky for many people.
These views are the views of the author and not those of the Law Society.