Ian Mutibwa shares his experience of being a secondee in the 2016 ILFA programme.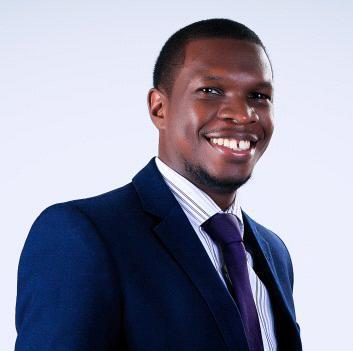 "We are not waiting for the mangoes to ripen"
The ILFA experience starts from Africa before we travel to the UK, Paris and Dubai offices. The application process is exciting because you are placed with the best legal brains in your country and you may have no idea of the competition you are up against. After the shortlists and the various interviews and the final email from the ILFA Executive Director as a selected person, you get a sigh of relief. We are informed that ILFA 2016 had over 290 applications and only 21 were selected all over Africa.
To the ILFA 2016 cohort, ILFA was time to travel, to see, to learn, to explore to sight-see and to return better people than we came. We indeed returned better than we left.
ILFA 2016 was special because it was the ILFA experience right before the ILFA team made 10 years and it was the ILFA experience before ILFA formally receives its charitable status.
At ILFA there is a mix of African cultures and foods (yes, Africa has many countries and not one block continent), experiences from various top African legal minds and stories from past experiences. Many times we had "fireplace experiences" where we sat and told our stories, learnt from each other and made merry together.
We arrived in September 2016 and created a home where we were to stay for the next three months. We quickly created that home, fit in like we belong until our accents sold us out most times.
We also had to adjust to the time differences, the cold, the rush hour traffic, the crowds on the tubes and the fast pace in the UK. It is often said that in Africa there is no hurry, this is not just a saying, this is actually true on many fronts.
ILFA gave us experiences such as training on project finance, private equity, Islamic Finance, mergers and acquisitions and corporate transactions in the top law firms and law chambers in the world. We toured Oxford and Cambridge Universities and the Inns of Courts.
ILFA was a great experience. We dined with great legal minds; we learnt, we saw, we grew in both stature and knowledge.
We thank the organisers of ILFA, the law firms and corporate bodies that take part in ILFA, the sponsors and all people who do background work at ILFA to make the ILFA experience better each year.
I will leave you with the famous words of Sam Njeri wa Njoroge who advised the ILFA cohort that, "While you are waiting for the mangoes to ripen, someone is eating them with salt."
Let the salt shakers come out.
Ian Mutibwa is a partner at Signum Advocates in Uganda. He specializes in corporate and commercial law and international tax advisory. Ian has a particular interest in Islamic finance and has advised the Bank of Uganda on regulations for the operation of Islamic finance in Uganda.
He graduated with a Bachelor of Laws Honours degree from Makerere University Kampala and obtained a Diploma in Legal Practice from the Law Development Centre. He has worked as a Senior Tax and Legal Consultant at KPMG and at Shonubi Musoke & Co. Advocates, and completed an internship with the Uganda Law Reform Commission.
Ian was one of two Ugandans chosen as 2016 secondees for the ILFA Flagship Programme. He was seconded to Latham and Watkins LLP in the UK, where he worked with the International Tax and Project Finance teams.
To learn more about the ILFA Flagship Programme please visit: www.ilfa.org.uk.