Our GC350 programme was created in close consultation with general counsel from some of the UK's top firms to ensure its relevance and timeliness.
Panel members meet 2-3 times per year to discuss what from their perspective are the key issues facing the community. They advise how best the Law Society can support general counsel.
The panel members are as follows.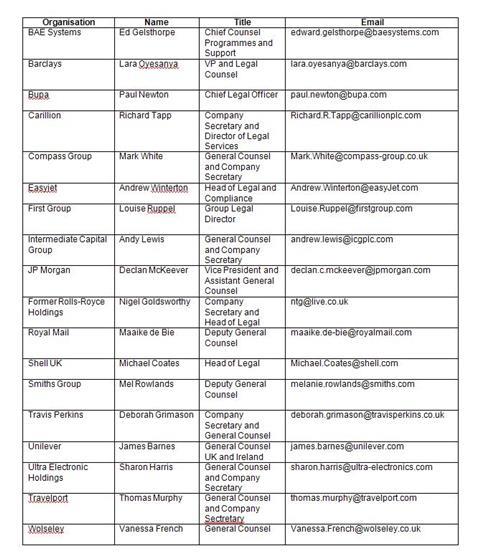 Downloads
PDF, Size 0.16 mb

PDF, Size 0.16 mb