Join our one hour webinar (inclusive to Competition Section members) with Omar Shah, Partner at Morgan, Lewis & Bockius and Jasvinder Nakhwal, Partner at Peters & Peters to learn all about Dawn Raids.
Overview
In order to enforce Articles 101 and 102 of the Treaty on the Functioning of the European Union and Chapter I and Chapter II of the Competition Act 1998, competition authorities such as the Competition and Markets Authority have the power to request information and to carry out on-site inspections (i.e. "dawn raids").
Failure to comply in the course of a dawn raid may lead to fines, damages actions, and in some cases personal sanctions against directors and criminal liability.
This webinar will provide guidance and practical tips for dealing with dawn raids.
The session will cover:
Who can carry out a dawn raid in the UK? CMA, concurrent UK regulators, European Commission, co-operation between CMA and the European Commission.
What plans and procedures should a company have in place? Protocol, dos and don'ts, requisite resources, the importance of staff training.
Powers of investigation: UK and EU rules.
Scope of dawn raid decisions.
Preventing unlawful access to documents: inspecting authorisation, controlling the IT environment.
Is the investigation civil or criminal? Search and seizure powers, information sharing.
Is this a multi-jurisdictional investigation? Disclosure of evidence between CMA and other investigative agencies.
Legal privilege and handling suspects and witnesses.
Leniency applications- when should these be considered?
Interaction with Human Rights: compatibility of EU regime with ECHR, recent extensions of dawn raid powers.
Why attend
This webinar will provide guidance and practical advice for dealing with dawn raids. In particular, participants will obtain an understanding of:
The powers of investigation of the CMA;
How to prepare a client for, and guide them through, a dawn raid;
The civil and criminal penalties for non-compliance;
The latest dawn raid case law.
Who should attend:
associates
partners,
in-house legal advisers,
in-house general counsel and compliance staff
Speakers:
Omar Shah, partner at Morgan, Lewis & Bockius
Jasvinder Nakhwal, partner at Peters & Peters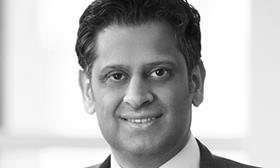 Omar is a partner at Morgan, Lewis & Bockius. He advises on antitrust, merger control and regulatory issues and represents clients before the UK, EU, and other competition authorities, courts and tribunals.
He has particular expertise in defending clients in complex global cartel and anti-corruption investigations, and defending civil claims for damages for breach of antitrust law. Omar is a member of the Competition Section advisory committee and the Competition Section advisory committee Chair (1 November 2017 until 31 October 2018).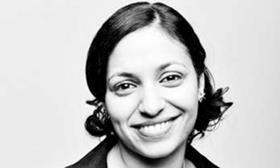 Jasvinder is a partner at Peters & Peters. She specialises in all aspects of business crime, in particular extradition, mutual legal assistance and criminal cartel investigations.
She has acted in all the major criminal cartel investigations carried out by the UK since the criminal cartel offence came into force, advising individuals and corporate entities. She acted for a UK national in the Marine Hose case, and in the global cargo and passenger fuel surcharge cases.