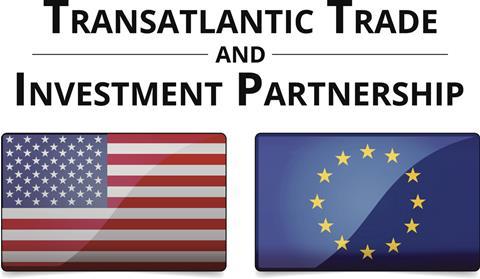 The Law Society hosted a panel at the recent ABA Section of International Law spring meeting to update international lawyers and stakeholders on TTIP and discuss what it might mean for the legal profession.
The panel, made up of representatives from leading bar associations in Europe and the US, government and prominent international law firms discussed the current rules, the status of TTIP negotiations, prospects for regulatory changes and the position from both sides of the Atlantic as talks go forward.
Although the panel agreed that compared to other skilled professions such as accountants and architects, including the legal profession into negotiations was not easy, the consensus was they should be included moving forward.
TTIP may deliver on improved trade in legal services between the EU and the US and remove persisting barriers and inconsistencies in market access across the US.
The Law Society is working on behalf of its members to promote market access and improved practice rights for solicitors and UK law firms in the US. For more information on our work contact ben.stevenson@lawsociety.org.uk.
Speakers:
Stephen Denyer - Law Society of England and Wales
Thomas Fine - Office of the US Trade Representative
Rachel Thorn - Chadbourne & Parke LLP
Stephen Younger - Patterson Belknap LLP
Ben Stevenson - Law Society of England and Wales (Moderator)