In an increasingly global marketplace the New York State Bar Association strives to be a valuable and relevant resource to lawyers around the world.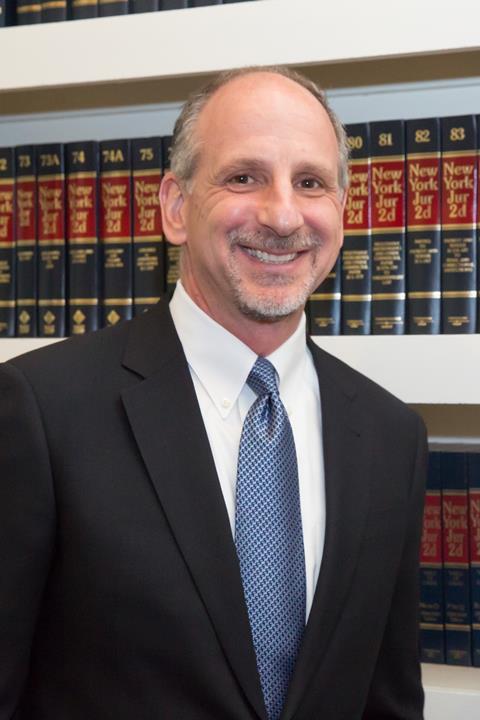 As incoming President of the largest voluntary state bar association in the United States, I encourage solicitors in England and Wales to consider joining our New York State Bar Association as non-resident members. As a practicing Intellectual Property lawyer in an upstate New York law firm, my firm works with lawyers and agents in the UK, the EU and throughout the world to enforce and protect intellectual property rights. This global perspective provides an understanding of the benefits of having our Association reach beyond its borders for members. We welcome all members of the Law Society of England and Wales to join our Association, by visiting our website.
In its 140 years of existence, the New York State Bar Association has evolved into a major global bar association with thirty percent of our 75,000 members residing outside of New York State. Our members practice around the world, with more than 50 Chapters in major international cities, including London. Our International Section holds regular annual meetings in key foreign capitals and international business centers that are cooperatively hosted with foremost foreign bar associations. Moreover, our International Section has a reputation for offering exceptional and relevant legal education events and our Continuing Legal Education Department is one of the leading providers of online continuing legal education, which enables attorneys worldwide to conveniently meet their bi-annual educational requirements for NYS attorney registration.
At the New York State Bar Association we offer valuable benefits as well as educational opportunities to our members and we make substantial efforts to accommodate our international non-resident members. We offer educational programs and extensive law practice management resources as well as access to our 25 Sections and over 50 issue focused substantive Committees.
In 2010 the New York State Bar Association formed its Task Force on New York Law in International Matters. Charged with the creation of a comprehensive report to educate lawyers, business leaders, and investors about the benefits of selecting New York law and a New York forum for international dispute resolution, Task Force members collaborated with the New York State Court of Appeals and other interested leaders in New York to establish a permanent arbitration center in New York City.
The New York State Bar Association and Law Society of England and Wales have many common interests and purposes. Our Anglo-American relations are based on a shared history, a common language, our similar legal systems and a common respect for the rule of law. Notably, our principles of law are directly descended from England's common law system and we share similar adversarial systems.
In June, I am proud to be representing New York lawyers at ceremonies in London celebrating the 800th Anniversary of the signing of the Magna Carta. This event serves as a reminder of the common legal bonds between our countries and the common purposes of our respective Associations.
David P. Miranda, Esq., President
New York State Bar Association
One Elk Street, Albany, NY 12207
Phone: 518-463-3200
Heslin Rothenberg Farley & Mesiti P.C.
5 Columbia Circle, Albany, NY 12203
Phone: 518-452-5600
e-mail: dpm@hrfmlaw.com