Switzerland (officially the Swiss Confederation), is a federal republic in Europe. It consists of 26 cantons, with the city of Bern as the seat of the federal authorities.
Brexit Update:
As Switzerland is not in the EU, the UK government were able to negotiate a separate Citizen Rights Separation Agreement with Switzerland with different provisions compared to the UK-EU withdrawal agreement.
Based on this agreement, UK lawyers registered and working in Switzerland on a permanent basis under their home professional title before exit day will continue to be able to practise. UK lawyers have been granted a four-year period from exit day to register, or to start their application to register, to work in Switzerland under their UK professional title on a permanent basis.
UK law firms can continue to serve existing Swiss clients for up to 90 days in each calendar year for at least five years following exit day where written contracts which have been concluded and started before exit day. An extension to the five-year limit is possible through the agreement of a UK-Switzerland joint committee.
Legal System
Switzerland has a civil law legal system. Therefore, enacted or written law is the primary source of law. As in all other civil law legal systems, Swiss law is divided into public and private law.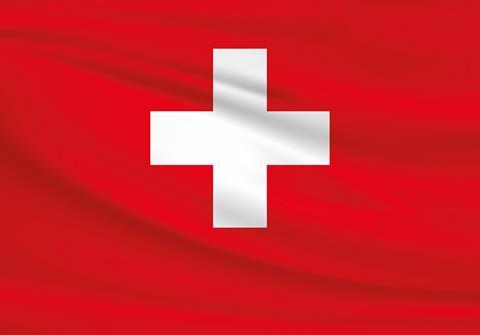 Swiss laws are hierarchically ordered, according to the following rules
Federal law takes precedence over cantonal constitutions and law,
Constitutional rules prevail over ordinary statutes, and
Legislative statutes take priority over regulations promulgated by the government or administrative authorities.
The legal Profession
Swiss lawyers practise under the title Advokat, Rechtsanwalt, Anwalt, Fürsprecher, Fürsprech, Avocat, Avvocato.
The Federal Act on the Freedom of Movement for Lawyers (FAFML) of 23 June 2000 governs the legal profession.
Article 7 of the Federal Act on the Freedom of Movement of Lawyers states that to be inscribed in the register, the lawyer must be in possession of a lawyer's license that has been granted on the basis of the following conditions:
A course of studies in law leading to a graduate degree awarded by a Swiss university or to an equivalent diploma awarded by a university from one of the states that has concluded an agreement of reciprocal recognition with Switzerland;
At least one year of practical experience in Switzerland that has been concluded with an examination of juridical knowledge in theory and in practice.
Individual cantons maintain the right to determine the requirements for obtaining the license to practise law (Article 3 of the FAFML).
In Switzerland, lawyers must complete a Bachelor of Law (BLaw, which lasts 3 years), a Master of Law (MLaw, which lasts three terms), a one year to two years apprenticeship (depending on the Canton), and pass the bar examination.
The Regulation of the Profession
The Swiss Bar Federation (SAV) is the representative body for over 10.285 Swiss Lawyers. Membership with the federal bar or local bar associations is however not mandatory.
The federal organisation of Switzerland is reflected in the organisation of the Bars, with 24 local bars organised at Canton level that possess many of the regulatory powers. These include the right to determine the requirements for obtaining a license to practise law in their territory and the right to authorise lawyers, accredited with its cantonal license, to represent parties before its own judicial authorities as opposed to the Federal courts.
The Federal Bar is in charge of the co-ordination of the activities of the local bars, continuous education, representation at the federal government level and international representation.
Foreign Lawyers and Law Firms
Under a special agreement between the Swiss Federation and the European Union, the European provisions concerning the free movement of lawyers apply to Switzerland.

Thus, Switzerland is part of the EU's single market for legal services that is facilitated by the current framework of EU Directives (the Lawyers' Services Directive 77/249/EEC; Lawyers' Establishment Directive 98/5/EC; Professional Qualifications Directive 2005/36 (revised in 2013) and Framework Services Directive 2006), applicable across the EU, EEA and Switzerland, and currently grant UK lawyers and law firms the rights to freely:
provide services on a temporary basis (FIFO service)
practise as a solicitor on a permanent basis
give advice on English, EU and international law as well as on host state law
appear in national (and European) courts in conjunction with a local lawyer
requalify without an equivalent examination after three years of practising host state law
set up a branch using the firm's original title or use one of the legal forms of the EU member state to set up a new entity
Other foreign lawyers cannot be registered but are free to give legal advice. In some cantons they may register with the local bar association's list of foreign lawyers (for example in Geneva and Zurich).
Before acting in court, third country lawyers must request a specific authorisation from the cantonal supervisory authority (granted on a case-by-case basis), and be assisted by a lawyer registered in that canton.
WTO Position:
Switzerland has been a WTO member since 1 July 1995 and a member of GATT since 1 August 1966.