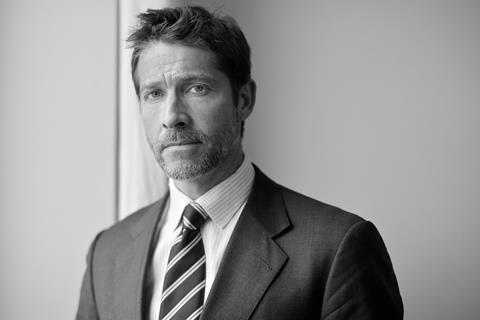 Tell us about your firm
Hannes Snellman is a premier Nordic law firm focusing on significant transactions and complex dispute resolution.
Have you ever worked as a lawyer abroad?
Following my LL.M. degree from Columbia University, I have always worked in an international context, however always based in Stockholm. At Hannes Snellman a large chunk of our M&A deals have a substantial international element.
What are the main opportunities and challenges for foreign law firms in Sweden (e.g. in opening offices, building networks, managing clients' expectations)?
Sweden and Swedes are very open to foreign businesses. Sometimes, people call us the United States of 'Swedenamerica'. We favour the US and US culture. Swedish lawyers are early adopters of American and British law concepts, even though, Sweden operates under a civil law system. Therefore, if you are going to set up a new legal firm you need to establish it based on Swedish law. That could be a slightly different approach for UK firms. Setting up a business in Sweden is very easy though so is employing foreign lawyers as English is our main language for doing business.
What advice would you give to companies new to the country?
Once again, it is easy to do business in Sweden. Bureaucracy is very limited with the exception for taxation (as in most countries). What most people don't know about Sweden is that hiring and firing employees is fairly simple and less expensive than in countries such as Germany and France. The general view is often the opposite.
What opportunities for co-operations are there between Sweden and UK law firms?
Many of the premier Swedish law firms want and need to stay independent and cannot afford to enter into any exclusive co-operations with UK law firms. The Swedish legal market is small and interested firms need to have a wide range of portfolio of practice areas. Having said that, most law firms are very keen to exchange know-how, send and host secondees and work on international cases.
Do clients prefer smaller local firms or larger international networks?
It varies a lot. Sweden has +15 FTSE 500 companies. These companies as well as many other large and mid-sized firms have great experience in providing legal services around the globe. These clients trust the firms they have worked with previously and do not tend to opt for networks.
What are the practice areas you definitely think a European firm would find business in?
That would definitely be finance, M&A, private equity and energy.
Finally, what are your recommendations for visitors to Stockholm?
By all means do not come to Stockholm in the winter. If you must, take the time and go to the far north to ski and watch the Northern Lights. Summer is the best time to visit Stockholm; the experience of almost white nights is extraordinary. Take a boat trip to the archipelago, visit the Wasa Museum and watch the change of guards at the Royal Palace at noon. A morning jog around the island of Djurgården is fantastic and only five minutes from down town. Maybe you will meet a moose or a deer.
The views are the views of the author and not those of the Law Society.