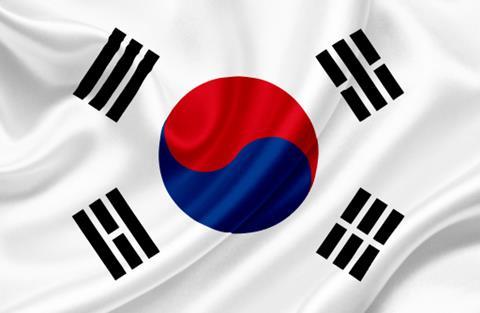 With the recent signing of the EU-Korea Free Trade Agreement boosting potential investment and South Korean corporations increasingly expanding abroad, it is a good time for English and Welsh law firms to be thinking about South Korea. Today, there are some 200 Korean companies in the UK, including 15 listed on the London Stock Exchange, using English law for business contracts.
The legal system and courts
South Korea has one of the world's oldest legal systems which can trace its origins back over 5,000 years. The system as it exists today began in the late 19th century with the adoption of the western legal system, and subsequently evolved under the influence of Japanese colonisers and the US in the immediate post-war period. The country follows a civil law system that has its basis in the 1948 Constitution of the Republic of Korea. International treaties ratified by South Korea have direct legal effect.
The judiciary is composed of the Supreme Court, the High Courts, the District Courts and their Branch Courts, and the specialised courts such as Family Courts. The courts are empowered to adjudicate civil, criminal and administrative cases as well as election lawsuits and other judicial cases as stipulated by law. In addition, the Constitutional Court was established in 1988 to protect the constitutional rights of the people and to decide on cases of constitutional magnitude, such as impeachment and the dissolution of political parties.
The legal services market
The main legal centre is the capital city, Seoul, and as of 2012 the domestic legal market is worth £1.58bn a year. With some of the world's biggest shipbuilding companies, major electronics firms and car manufacturers based in South Korea, key legal practice areas include maritime, construction, intellectual property and technology.
Opportunities for English law firms include the Seoul International Dispute Resolution Centre (SIDRC). With exports accounting for more than 50% of South Korea's economy, settling disputes with offshore counterparts through arbitration or mediation is increasingly viewed as a significant outbound investment market for English law firms. The London Court of International Arbitration (LCIA), Hong Kong International Arbitration Centre(HKIAC) and Singapore International Arbitration Centre (SIAC) all have an office in the SIDRC, which means that a South Korean company that wants to arbitrate using the rules of these institutions is able to agree that in its contract, while the actual resolution of any disputes can take place in Seoul instead of London, Singapore or Hong Kong (or elsewhere).
The South Korean economy invests in many fairly challenging overseas jurisdictions, including resource-rich parts of Asia (e.g. Burma/Myanmar) and Africa, and often require detailed advice on energy, natural resources and infrastructure projects - subjects on which English law firms can provide expertise. In addition, English law is widely used as the governing law in other areas where South Korean corporates are expanding, such as finance, insurance, international sales and construction.
The legal profession
The modern South Korean legal profession is a relatively new development. Despite a population of 50 million, as of 2013 there are only 16,547 South Korean lawyers - equivalent to one lawyer for every 3,021 Korean residents. The term lawyer encompasses judges, prosecutors and private practitioners. As of December 2009, there are over 2,468 judges, 1,699 prosecutors and 11,016 private practitioners registered in South Korea.
The three biggest law firms in Korea are: Kim and Chang, Bae Kim and Lee, and Shin and Kim. Full service firms, the 'big three' are considered to be roughly the Korean equivalent of the UK's 'magic circle'.
Over the past few years, South Korea has begun to pursue widespread reform across its criminal and civil justice system. These reforms have had a direct impact on the profile of the legal profession. First, South Korea has taken steps to increase the number of its lawyers. Tough bar exams had until recently restricted the supply of new lawyers to around 300 a year, making both firms and lawyers more generalist than specialist. However, under recent changes, 1000 new lawyers are qualifying each year. This has caused some short term problems; South Korea still faces a shortage of international legal practice skills and there are not enough law firms to provide employment to the new lawyers coming on the market. However, English law firms will be able to help fill this gap in 2016 when they will be able to hire South Korean lawyers.
Route to qualification
Legal education in South Korea is undergoing a fundamental transition and currently there are two routes to becoming a lawyer.
Under the old system, which will run parallel to the new system until 2017, would-be lawyers attain an LLB undergraduate degree (about 13,000 students per year), after which they must pass the Korean Bar Association's National Judicial Examination. Because the LLB is not required to practise law in South Korea, some people enrol in bar preparation classes without completing the degree, and indeed without holding an undergraduate degree at all. Those who pass the bar examination (which has a pass rate of less than 5%) must study for an additional two-year training course at Korea's Judicial Research and Training Institute and pass a final exam before they are admitted to practise.
The new system of legal education is based on a postgraduate law school model. In 2009, 25 Korean universities were given permission to establish law schools by the Ministry of Education. Students attend these schools for three years, and receive J.D. degrees upon successful completion. They then take the Lawyer Admission Test (which is distinct from the Korean Bar Examination); once they pass this exam, they are eligible to practise law in Korea. The first Lawyer Admission Test was administered in 2012.
Under the new regime, there are 25 law schools, which admit only 2,000 students per year in total. Competition for admissions will remain steep. Among the law schools, those in the Seoul area are seen as most prestigious.
It is very common for Korean nationals to qualify overseas, primarily in New York. Many Korean qualified lawyers will also dual qualify in US law by undertaking an LLM after a number of years of domestic legal practice. This provides an advantage for US firms with a much bigger pool of Korean lawyers to choose from.
Regulation and representation
The Korean Bar Association (KBA) is the main regulatory body for lawyers in Korea, with about 15,000 members. It also represents 14 local bar associations. Membership of the KBA is compulsory for all practising lawyers and has doubled in the last five years.
South Korea's Ministry of Justice, is a cabinet-level ministry overseeing justice affairs. It's international affairs department is primarily responsible for the liberalisation of the legal market and the negotiation of free trade agreements (it is currently negotiating 10 further FTAs including with Australia, China and Canada). It is responsible for implementing Stage Three of market liberalisation, including parliamentary approval of changes to the Foreign Legal Consultant Act. Its role includes administering the FLC application process and the licensing process for foreign law firms.
Foreign lawyers and law firms
Although South Korea is an important jurisdiction for major City law firms and a number of specialist shipping firms, the South Korean legal services market was previously closed to foreign firms until 6 October 2010, when the long-awaited EU-Korea Free Trade Agreement (FTA) was signed. This was followed, six months later, by the almost identical US-Korea FTA.
Under the FTA, market liberalisation will be implemented in three stages:
The first stage began in 2011 and allowed EU law firms, some of which were already established advisers to South Korean clients on international deals and disputes, to open representative offices in South Korea and offer advice on foreign and international law.
The second stage, which began in 2013, allows foreign law firms to fee share with South Korean law firms.
The final stage, to begin no later than July 2016, will permit South Korean and foreign lawyers to enter into partnership and allow foreign law firms to employ South Korean lawyers.
So far, 19 international firms have set up foreign legal consultant offices in Seoul. Most of these offices have only a handful of lawyers that manage client relationships and capture outbound work.
The first UK law firm received approval to open an office in July 2012, and there are now five firms established there - Clifford Chance, DLA Piper, Linklaters, Herbert Smith Freehills and Stephenson Harwood. Bird and Bird does not have an office but has an cooperation agreement with Korean firm Hwang Mok Park. A number of other UK firms run their Korean practices from offices in Tokyo and Hong Kong.
UKTI reports that in 2011, South Korean companies and government in total paid around US$1.1bn to foreign law firms for their services.
Registration as a foreign lawyer
Since September 2009, English and Welsh lawyers have been able to register with the Korean Bar Association as Foreign Legal Consultants (FLC), subject to the terms of the Foreign Legal Consultant Act (FLCA). Once registered, FLCs may only provide legal services with respect to law of their home jurisdiction, international law and international arbitrations.
To register a candidate needs: a licence to practise law in England and Wales; a minimum of three years of experience in providing legal services in England and Wales (two years of which must be outside Korea) and he or she must reside in South Korea for at least 180 days each year. The registration process can be lengthy (can take up to 3 months) and bureaucratic.
The vast majority of FLCs are Korean nationals (or of Korean descent) who have qualified abroad - most often in the USA.
The Law Society and Korea
The Law Society has been actively engaged in South Korea for over 10 years. On behalf of the profession we have worked with the British, European and Korean governments on legal market liberalisation and were involved in the negotiations for and implementation of the Korea-EU FTA. We have developed a very close relationship with the Korean Bar Association over that time and in 2012, the Law Society and KBA signed our third Memorandum of Understanding.
We have organised a series of trade missions, seminars and training programmes, providing key networking and professional development opportunities for our members and Korean lawyers. In 2005, the Law Society helped establish the British Korean Lawyers Association, along with the Bar Council of England and Wales, the Korean Embassy, the Korean Ministry of Justice and the Korean Bar Association.
In 2013, English solicitor and Korean national, Philip Kim, became the first Asian national to become a Council Member of the Law Society of England and Wales.
We will continue to work with all the relevant parties and look forward to the implementation of the final stage of Korea's market liberalisation in 2016. As work on market liberalisation draws to completion, we will continue to work together with our partners in the KBA and the Korean Ministry of Justice to deepen the links between our profession. We will collaborate on trade missions, seminars and training events, and will be particularly focused on promoting understanding of English law and increased take-up solicitor qualification by Korean nationals and requalification under the QLTS by Korean qualified lawyers.
If you are interested in being involved in any of our activities in Korea, please don't hesitate to contact us.
For further information contact Asia@lawsociety.org.uk