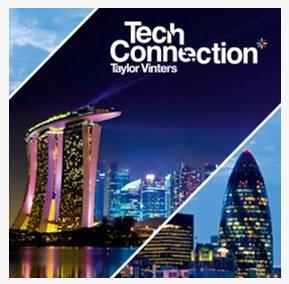 Taylor Vinters has its roots in the technology sector, having originally built its reputation by supporting a range of clients, from high growth early stage to global blue chip companies, based in the 'Silicon Fen' Cambridge technology cluster.
The decision to open an office in Singapore followed soon after the opening of the London office in 2010, and was driven by a growing demand from many of our clients for on the ground support as they looked for growth in the emerging markets, against the backdrop of a more stagnant economy closer to home in the UK and Europe after the global financial crisis.
Why Asia?
During his trip to Asia in late July this year, Prime Minister David Cameron underlined the significant business opportunities which are available to UK companies prepared to trade with the 10 member states of the Association of Southeast Asian Nations (ASEAN).
The launch of the ASEAN Economic Community at the end of this year will mark a significant milestone in the development of global trade in this region, which is seen by many as being on the brink of a meteoric economic rise. With over 600 million inhabitants today, by 2030 ASEAN is predicted to be the world's fourth largest 'single market', after the EU, US and China.
Alongside the development of infrastructure across the region, we expect that much of that growth will be coming in the technology sector, as a rapidly growing consumer class embraces the latest digital technologies designed to enhance many aspects of their daily lives, from education to health and e-commerce solutions. In turn, many of our clients will look to access those markets with their innovative products and services, and require a range of legal services to support their expansion.
Why Singapore?
In recent years, Singapore has remained a global magnet for inward investment due to its exceptional infrastructure, strong rule of law, good diplomatic ties both regionally and internationally, low levels of corruption and easy access to the ASEAN and the wider Asian markets.
Ranked number one globally in terms of ease of doing business for the past 9 years by the World Bank, Singapore's common law legal system and English-speaking business culture is generally considered more user-friendly for Western businesses than other Asian countries. There is also a long and trusted trade relationship between Singapore and the U.K. In fact, foreign direct investment into Singapore totalled $6.7bn in 2014, with the UK as the third largest investor.
Particularly relevant to technology companies, Singapore continues to enjoy its reputation as a safe harbour for intellectual property protection, and is frequently listed among the top jurisdictions globally for IP protection (second in the world according to the World Economic Forum's Global Competitiveness Report 2014/2015). This is attracting ambitious, high growth UK tech companies, which view Singapore as an unrivalled gateway and launch pad into Southeast Asia.
Singapore's leaders want to build a 'Smart Nation', using technology to improve lives and businesses by harnessing technologies, networks and data to support better living and stronger communities. From an economic perspective this also makes good sense, by meeting the need for Singapore to be more productive within the confines of its limited land area.
While there is certainly a highly competitive legal marketplace in Singapore – the parallels between the Smart Nation programme and Taylor Vinters' own areas of strengths are clear, and this has continued to give us the confidence to choose Singapore as our Asian hub, a decision which has been mirrored by many of our clients.
Staying Focused
Starting out in a small serviced office with two desks overlooking Raffles Place in Singapore's Central Business District, our Singapore office grew swiftly. Singapore's official business language is English, so language barriers are minimal compared to other Asian countries, and the city state has for decades welcomed a very sophisticated international business community to its shores. Changi airport is extremely efficient and has plenty of capacity, meaning flights around the region are very rarely delayed.
Finding the right people for the business was more challenging, in part because of Taylor Vinters' very specific culture and approach to service delivery, but also because the war for legal talent is very intense in Singapore, and we were not prepared to compromise! We have however been able to build a solid team of excellent lawyers which has been essential to our early success. While some modest growth in Singapore is expected, a key focus for the firm over the coming years will be to further strengthen our presence and network across all of the Asian jurisdictions.
A Technology Connection
Three years ago, in partnership with UK Trade & Industry, we launched TechConnection, an international trade forum connecting the UK's most innovative, fast-growing companies to the technology community of Singapore – (http://www.techconnection.asia).
This September's three day visit has allowed the visiting delegation of British technology companies from London and the East of England to connect with investors, businesses and government agencies which can act as valuable partners in any overseas expansion into the ASEAN region.
Open for Business
While Singapore's economy is heavily influenced by fluctuations in China's as well as the world's other large economies, its careful handling of economic policy gives the "Little Red Dot" (as it's affectionately known by its citizens) great resilience despite its size. As Singapore celebrates its 50th birthday in 2015, we believe that the long term opportunity for innovative British companies to grow their businesses here remains a compelling one.

Written by Henry Goodwin, Partner based in Singapore
henry.goodwin@taylorvinters.com.