Ben Foat, Group GC at the Post Office, is often asked how someone can progress to a general counsel or legal director role. He outlines the core skills legal managers and in-house lawyers must have before considering more senior in-house positions.
When I was studying law two decades ago, approximately 90% of the profession was working in private practice. Like most, I went on to become a solicitor in private practice and began the well-trodden path to partnership. I rose to senior associate before I even considered becoming an in-house lawyer.
In this article, I explain what I believe are the necessary skills and leadership behaviours for legal managers and in-house lawyers with ambitions to become a general counsel (GC). I use "legal managers" as an all-encompassing term to include heads of legal and legal directors.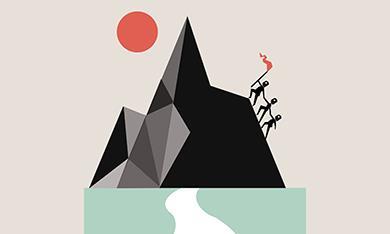 In-house lawyers now represent approximately a third of the legal profession. We need to ask ourselves whether our training and experience is equipping us with the necessary skills to best serve our clients' needs and maintain the high standing of the profession. A GC needs to have good management and business skills, but unfortunately most do not, in my opinion.
Over the last decade, in-house legal departments have transformed (and continue to do so) in response to increasing demands on resource; cost challenges; variations in roles and responsibilities; and the changing legislative and regulatory environment in which businesses operate. This is not only relevant to in-house lawyers, but also to private practice lawyers who provide services to their in-house counterparts, as they too need to adapt to better service those new or emerging client requirements. Part of the GC's role (and indeed the profession's as a whole), is to determine how we address this challenge and opportunity.
Throughout my career, I've come to realise that traditional legal training alone is insufficient to becoming a truly effective lawyer. Many lawyers will describe themselves as "commercial", but do their clients agree? As in-house lawyers, our clients often want us to be strategic business partners, to help them give effect to the strategic initiatives which drive revenue; advise on material risks in a proportionate cost-efficient manner; and develop lean processes to make sure ongoing risks are managed within the board's risk appetite. Often, they will want to see the synthesis of legal advice, rather than the analysis.
Ben's top tips when procuring onboarding tech
1. Identify the problem that you are trying to solve. Remember – tech is just an enabler
2. Gather MI that evidences the problem and the cost
3. Engage key stakeholders (IT and procurement departments)
4. Consider whether existing tech within the business or other processes can solve the problem
5. Develop a business case which sets out the cost and benefits and consider a proof of concept approach
Given all this, it's clear that in-house legal environments are becoming more challenging. Avoiding completing timesheets is no longer an acceptable reason to move in-house (especially as most in-house departments have some form of time recording or at least MI). The reason for this is that corporate clients are expecting their legal, compliance, risk and governance departments to not only undertake the work as a strategic business partner, but also to demonstrate the value of it to the business. As these resources are costly, it is an entirely reasonable challenge to legal managers and particularly GCs that they need to be able to articulate to the board and executive committee their value.
As a result, the role of the legal operations manager has been recently created and is increasingly sought after to better equip GCs and other legal managers to be able to demonstrate this value to the business. This is an essential part of maintaining the profession's high standing in the community.
The skills you need
It's clear that the role of a legal manager is multifaceted and requires a broad range of skills beyond those of a legal adviser. The difficulty is that the role of GC varies from organisation to organisation. But there are some broad skills requirements which in-house lawyers, and particularly legal managers, should have.
Legal technical skills – ability to identify and manage a broad range of legal issues, as well as having a good understanding of corporate governance
Compliance skills – ability to design and implement compliance frameworks, policies; evaluate control effectiveness
Business skills – ability to design and execute a strategy and business plan; strategic priorisation
Legal operations – ability to obtain, use and leverage management information, identify and appropriately on-board legal technology (see the top tips boxout); project management
Management skills – people and financial
Interpersonal skills – stakeholder and client management; challenging and resolving conflict; influencing skills
Emotional intelligence.
Traditional legal education typically focuses on the technical. Even mini-MBAs, although helpful, are often too high-level and do not traverse all the skills I mention here. MBAs offer greater depth than the mini-MBAs, but generally do not focus on the legal market and industry. Law and other postgraduate schools would better equip their students and ultimate alumni by developing in-house legal elective subjects or programmes.
Given the divergence of the skills required, legal managers must ensure that they empower and coach their people. As the profession is having to respond to clients' needs which require new skills, educational institutions have an opportunity to support the evolution of the in-house legal adviser and manager.
Ben Foat is the Group GC of Post Office Limited, which is a multiline business operating across financial services, retail, payments, telco, mails, and government services. He won the Solicitor of the Year – In-house Excellence Award in 2018.