Its name may produce immediate thoughts of sport, but for in-house counsel Manchester has plenty of other attractions. Diana Bentley reports
"Manchester is an excellent business and cultural hub, offering many professional and social opportunities. It's a fantastic place to be," enthuses James Iveson, a member of the Law Society's In-House Division (IHD) committee and senior in-house counsel at the N Brown Group plc, a leading UK clothing and footwear digital retailer. Just a cursory glance at Manchester's vital business statistics will explain why.
The UK's fastest growing city with a population of 2.8 million, Manchester has – according to local inward investment agency, MIDAS – the largest regional financial, professional and business services sector outside of London. A range of world-class businesses like BAE, Siemens and JD Sports are based here, alongside younger players like Boohoo and Missguided. MediaCityUK is home to the likes of BBC and ITV. And then, of course, there are two of the country's leading football clubs…
With operational costs for businesses some 40% lower than in London and the south-east, Manchester is a magnet for new businesses. Sainsbury's MoneySupermarket and Jaguar Land Rover have both opened technology centres in the city, now established tech hub in its own right.
The market for in-house counsel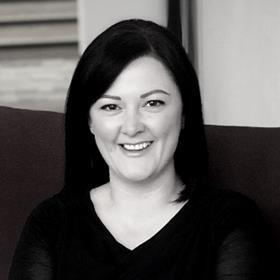 Unsurprisingly, legal recruitment consultants say that Manchester's buoyant business environment is fuelling demand for in-house counsel. "The north-west is seeing the introduction of lots of new businesses, many large enough to be publicly-listed," says Alison McKee, associate director, in-house of BCL Legal. "Manchester is seen as a diverse, thriving economy which offers opportunities across a range of sectors. All of this is increasing both the number and variety of roles available for in-house lawyers."
Businesses recruiting in Greater Manchester and the north-west over the last 12 months include The Hut Group, JD Sports, AO.com, On The Beach, BAE, bet365, boohoo.com and PrettyLittleThing.
Hays Legal is reporting a similar picture. "The market for in-house counsel in Greater Manchester is busier now than it's been in recent years," says Navita Rooprai, business manager of Hays Legal's Manchester office. "The Manchester economy is particularly vibrant and there are continued successes with fast-growing start-up companies and entrepreneurial businesses in the area. Outside of Manchester city centre, there's ongoing investment in the MediaCityUK and Airport City hubs."
While there is stiff competition for general counsel and head of legal roles, both McKee and Rooprai report that commercial lawyers with two to five years' PQE are in huge demand, and newly qualified solicitors are also being appointed to bolster in-house teams. "There's been an increase in training contracts offered in-house too, which gives aspiring lawyers the opportunity to develop their legal skills and business acumen much earlier in their careers," remarks Rooprai. Most hires are still local to the north-west region, with a reasonable number originally from the area returning from London.
"Manchester is a diverse, thriving economy which offers opportunities across a range of sectors. All of this is increasing both the number and variety of roles available for in-house lawyers."

Alison McKee, BCL Legal
The increased activity in media and technology-driven businesses is driving the demand for commercial lawyers with technology and IP experience, the recruiters say. Happily, there are actually more opportunities for lawyers with no experience of commercial contracts. "Many more businesses now will consider good quality people from areas like banking, ligation, property and corporate who are commercially driven and enthusiastic about industry," says McKee.
For those with an eye on a work-life balance, the outlook is also positive. Agile and flexible working is on the rise, as companies seek to attract and retain legal talent, comments Rooprai. "This is giving lawyers more choice than before, too."
The working experience
In-house counsel working in the region point to the many avenues of work as well as the winning lifestyle on offer. Colleagues at N Brown, James Iveson and Inga Tumurbaatar have both found rewarding work and good career paths in the city: Iveson has worked in Manchester since his training contract at Addleshaw Goddard, while Tumurbaatar has studied and worked in Manchester for 12 years, ten of which have been with N Brown, where she trained.
Like her colleague, Tumurbaatar says the broad range of businesses in Manchester provide unparalleled scope for in-house counsel to advance their careers generally and to develop specialisms. "The diverse and multi-sectorial businesses operating in and around Manchester, as well as the vast number of national and international firms with offices here, means there are lots of opportunities for career progression."
Stephanie Hall, principal solicitor, planning and infrastructure at Manchester City Council (MCC), has had the same experience. She notes that legal departments in the public sector in the area provide top quality work and opportunities for internal career advancement. Hall, who has made Manchester her home since arriving there as a student 20 years ago, specialises in all aspects of planning, compulsory purchase and highways law. She moved to MCC's in-house legal team nearly three years ago, having previously worked in private practice.
Despite their enthusiasm for Manchester, in-house counsel have found networking opportunities challenging to find
"There's plenty of opportunity to progress within the service," Hall explains. "I've recently supported a legal officer who completed the LPC part-time and undertook a period of recognised training to qualify as a solicitor. We have three trainees across the service and there are several legal officers undertaking CILEx qualifications."
Hall has been promoted from senior solicitor to principal solicitor at MCC. Her team's work is varied and challenging, and includes advising on major housing schemes, the Greater Manchester Spatial Framework and HS2. "The benefits of working for the largest shared legal service in the country are in the breadth and quality of the work on offer and the opportunity to retain a specialism," she says.
Nightlife
Manchester's local lifestyle is a particular draw. With four universities based in the city, Manchester has one of the largest student populations in Europe, which helps energise the local culture. "N Brown's head office is based in the city centre's trendy Northern Quarter, so there's no shortage of places to go for post-work entertainment," says James Iveson. "There's an abundance of city centre apartments if you want to live and work in the centre, but for someone like me who lives on the outskirts of Greater Manchester, there are decent road and rail networks for commuting."
Networking and training opportunities
Despite their enthusiasm for Manchester, in-house counsel admit that networking opportunities challenging to find; especially so if you're part of a smaller team and based outside the city centre, Iveson points out. Tumurbaatar found it difficult to network and connect with peers when she started her training in-house, as she was the sole trainee. "Later, I discovered various networking groups and events for junior lawyers and in-house counsel, like training sessions organised by law firms, but I had to seek them out."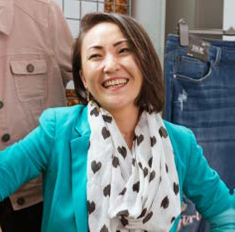 Private practice-hosted events are still leading the networking and training opportunities for in-house counsel. BCL Legal's in-house team partners with a range of large law firms to deliver free developmental and social events for in-house counsel and their private practice counterparts in Manchester and elsewhere. "In the north-west, we've recently partnered with Addleshaw Goddard, DLA, DWF, Shoosmiths and Browne Jacobson," says Alison McKee. Recent events in Manchester have featured discussions on GDPR, Brexit and competition law (by a former commercial general manager for British Airways World Cargo). There's also been a junior lawyers forum.
Stephanie Hall has found that in the planning field, barristers' chambers offer a regular programme of seminars and events to help lawyers keep abreast of the law and best practice, and to mix with peers in other local authorities and private practice. "Separately, I'm a committee member of Women in Planning – North West, which was established last year with the aim of supporting women working in the sector. It's been a great way of learning and making new contacts in a supportive environment, and a number of the committee members and attendees at events come from an in-house background."
James Iveson, who recently joined the Law Society's IHD committee, has found the private practice training sessions he's attended valuable, but confirms that a main objective of the IHD is to increase the regional networking and training opportunities for in-house lawyers. "I'd recommend colleagues to follow the IHD on LinkedIn or visit its website to find out more about its range of events planned. I've spoken recently on a Law Society panel discussion in Manchester; attendance was really good and there was a great informal networking session afterwards."
The burgeoning interest in networking is a good reflection of the growth of the local in-house community. It seems likely to expand further. As Tumurbaatar says: "Being located within the Northern Powerhouse has many positives, and we're likely to see even further diversification of industries and sectors in and around Manchester, which will present even more opportunities for in-house counsel."