In the next in our series in which in-house counsel discuss their approaches to risk, we turn to the public sector. Elizabeth Warhurst, head of legal and commercial ervices at NW Leicestershire District Council, is also its monitoring officer, essentially a key guardian of local government governance and legal propriety. She explains how you can educate your organisation on, and how to adapt to its perception of risk.
How can in-house lawyers understand and adapt to their organisation's perception of risk?
1. We need to know our business
We need to understand the risks and support our clients to manage them effectively. This means understanding the client's outcomes and destination of any given piece of work. The council produces an annual Council Delivery Plan, which sets out what it wants to achieve over the coming year. I am involved as a member of the corporate leadership team in its production – I can see what's coming up over the next 12 months. The legal team manager and I review this together with the team business plans and plan our own work, insofar as we can, for the coming year.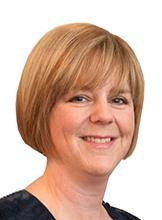 We encourage early engagement of the team in issues or cases coming forward. This includes a system of providing legal input into all reports destined for cabinet, council, planning and other committees. Our lawyers review the reports based on their specialist legal areas and understand the general local government law, broader governance and risk considerations as well as the technical ins and outs of their particular legal area. This really helps to set work into context for them and lets them see the strategic risks.
2. We need to know the law
We have a reasonably-sized legal team and members all have expertise in specialist areas of law. We invest, develop and encourage our people to become experts in local authority governance and decision-making, too. We have access to good resources, networks and training. The training we can access through the EM LawShare consortium is excellent and lets us build contacts and relationships with other local authority lawyers.
3. We need to know our clients
The legal team develop good working relationships. We work in an environment with highly trained professional officers and are lucky to have "intelligent" clients. We know where the boundary lines are between the legal team's role and the client officer [what is this?]. We also know where there needs to be some give and take. We know what the relative strengths of our clients are and where they might need more help.
4. Anticipate what clients will do next
When you know your clients, you can anticipate how they work and what they will do next and amend your approach accordingly. A good example of this recently was a senior officer who was dealing with a complex matter (with difficult people on the other side). We had been asking for "instructions" – what do you want us to do? We realised we needed to change tack and instead asked: "What are you worried about? What are you trying to avoid happening or going wrong?". We were able to build instructions from this point.
How can you educate the business on what risk is?
I have been at NWLDC for 15 years. At this stage, this isn't about a process or system – that was more the case in the early days when the organisation was in a different position. Today, this is more about behaviours and personal style.
Here are my top tips to weave risk management into everyday business:
Be interested and engaged in the development of the business strategy – attend board meetings if you can. Listen and contribute, and think about how the organisation is going to get there – if you are part of those conversations, you can start to think about risk and how best to manage it.
Strike the (often delicate) balance between being involved in decision-making and independent enough to challenge decisions. Don't just say "no" (unless it's in relation to something unlawful) – you need always to try to find a way to achieve the organisation's objectives.
Have visibility and rapport with clients (eg heads of service, leadership team and members).
Present advice to the business in clear, practical and commercial terms, and encourage your team to do the same.
Maintain a sense of perspective – I believe there is always a solution to a problem. Keep calm in a crisis, let someone explain the issue, ask questions and begin to develop the plan in your head.
Exercise good, sound judgement – having tackled one tough situation after another, I believe I have managed to develop this as a skill. The important thing is to reflect on each situation afterwards, and think about what you could have done differently.
Communicate – by this I mean open, two-way communication – as a team, we are better placed to help if we know about things.
Developing and exercising these skills will help you build your credibility, trust and knowledge of risk – you can then use your position to positively influence, support and manage. It's also worth saying that these skills have all been built and developed upon reflection and through learning and 15 years' experience.
What if the lawyer gets it wrong or makes a mistake?
Thankfully, this doesn't happen very often due to the way we work and the high quality of lawyer in the legal team. We work collaboratively across the team and organisation and are open to scrutiny and challenge from our clients, members and, sometimes, the public. Good, robust challenge from professional officers is so important and really helps improve the 'end product'. The visibility of the legal adviser ensures that the legal team provides clear, reasoned advice is provided to our clients and members. Having to explain your advice and have it held up, quite often, to public scrutiny ensures a level of quality and thoroughness on the part of the legal team.
If a mistake is made, then we always look at the reasons behind it, to get to the bottom of it and look for ways to make improvements. For example, we issue "results of proceedings memos" after court cases, whatever the outcome. This enables us to feed back and discuss the case and see whether things could be done differently next time.