Interview with Sergei Grachev, founder and Managing Partner of MGAP Attorneys at Law. He leads MGAP's main international projects in the field of asset tracing and debt recovery, M&A, TMT (technology, media and telecoms), including strategic work between US major studios and Russian leading film and TV producers.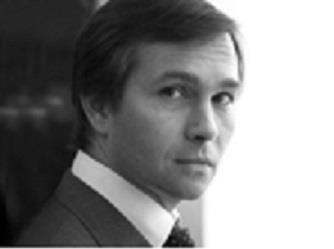 Tell us about your firm.
MGAP has operated as a boutique law firm in the international legal servicesmarket for over 15 years. A key element of our work is legal support for international projects. For foreign companies MGAP helps ensure their operations in Russia are secure and transparent, and the same for Russian companies trading in foreign markets, taking into account the different legal regulations for business in other countries.
We have a solid team of highly qualified lawyers with significant experience in providing legal advice on various dispute resolution, litigation and arbitration matters, corporate, commercial and TMT matters to both local and international clients. MGAP is noted by prestigious international rankings such as the Legal 500 (EMEA)and Chambers and Partners (Europe). Back at the start of its business, MGAPbecame the first Russian member of the Law Society of England and WalesInternational Division.
Have you ever worked as a lawyer abroad?
MGAP was founded back in 2001 with only one aim on its strategy description: to work with the UK clients and British law firms in order to achieve highest possible level of expertise bridging the two countries' legal worlds. We are represented in Moscow and in London and it's been this way for the last few years.
How would you describe the current business climate in your country?
It is definitely not the best and most promising time for doing business in Russia and with Russia. Small and medium-sized businesses including local law firms are suffering from 'verticalisation' of administrative power and lack of support from the state and those working with the West from mutual sanctions between EU, USA and Russia.However, on the practical and everyday business level there are unconditional advantages for doing legal business in Russia. The country remains to be a comparatively low tax jurisdiction (e.g. lawyers pay only 13% tax, law firms are not subject to VAT and there is no progressive scale of taxation in the country) and legislation regulating the legal profession is rather liberalised in the case of the domestic law firm.
What are the main opportunities and challenges for foreign law firms in your country?
Regarding the opportunities, I would say the emerging nature of the Russian economy, reasonably moderate competition among local firms ready to work with Europe, and a very upbeat style of doing business are the biggest opportunities.Funny enough, and in contrast with the stereotype, you can skip a lot of bureaucracy and unnecessary paperwork when doing legal business in Russia.
As far as challenges are concerned, there are quite a few, but I will only name a couple to give you a sense of the situation. Russia is going through a rather difficult economic stage and any foreign law firm should consider its fee policies with extra caution in order to keep its competitive position in the market. Many foreign law firms cannot afford this as they are managed and regulated by a head office somewhere in Europe; often unaware of the reality of doing business in Russia and insisting on keeping the fees at the same level across the globe. International law firms are still experiencing difficulties of structuring their subsidiary offices in Russia, as they cannot be recognized as 'subjects regulated by the Law on Advocacy, which in turn creates a difficulty of hiring local lawyers who want to keep their lawyer's license active.
What advice would you give to companies new to the country?
To summarise the above and give some advice to companies new to the Russian legal market, I would suggest choosing a strong local partner, an experienced domestic law firm with proper expertise, and lengthy experience in the market (minimum of 10 years and mostly on international projects). I would recommend building relationships with this partner, rather than trying to launch your own business from scratch in Russia. Strong local knowledge and nuances of local business culture is an extensive study and a difficult exercise, which can cost time and money, whereas engaging with a local partner brings you this knowledge.
My other piece of advice, and it's practically proven to have helped my firm's development enormously, is to send people from your firm for an internship with a Russian law firm working with the West. Or, even better, to set up a small exchange program for interns – this brings Russia and Russian business culture back and right inside your firm! Nothing could be better and more productive if you are thinking of Russia and the CIS and your new expansion territory. And lastly, do not bring your country's views, cultural stereotypes and even business logic, however 'solid and proven with time' it looks to you, to any new territory. Leave it behind! Especially when you are moving East!
There is a very old saying in Russia: 'What is good for the German, is already and definitely bad for the Russian!'. And you cannot ask 'why' – it is an old saying, the people's wisdom if you wish. However, what you can bring with you is a high standard of professional work. Many small things which are extremely usual, simple and even dull at times for the English legal professional are still to be discovered and learned for the Russian one. I will give you a small but very illustrative example: Russian law does not require a lawyer, nor a law firm to have professional insurance. However, from experience of working abroad, we will always have one voluntarily. Why? Because we know that this is about high standards of professional work and, in the end, this is an important part of our client care policy.
What opportunities for co-operations are there between your country and UK law firms?
There is a common mistake law firms make when researching the opportunities for cooperation in any new territory. Often being highly-experienced professionals in English law, instead of retaining this as their USP and adding on the new territory, such as Russia and the CIS, to their representation map, they try to set up a Russian Law legal practice. This, in turn, immediately puts them in competition with the Russian firms. Not having enough deep knowledge of 'the people and the country'; they will experience and pay for lots of their local management and 'hiring and firing' mistakes. As well as trying to keep other local issues and costs undercontrol, when the very decision of practicing Russian law prevents the opportunityfor what I call cross-referrals on which my firm makes half of its sales and turnover.'We do not practice English law!" – we usually state loud and clear right from the beginning of any possible cooperation. All doors are immediately unlocked and we are met with open arms. This would never happen should we try and do both English and Russian law in order to satisfy a more diverse demand from possible clients. It does not work like this! Smart clients always know that I will not beat the UK law firms on the level of expertise in English law and it is much better for them to stay with those who know better. It sounds and looks so clear but I still keep seeing examples of the opposite in both Russian and English law firm development plans.
Do clients prefer smaller local firms or larger international networks?
My clients prefer smaller local firms like us. The others might like 'magic networks'but I know less about them – they go to them and not to me! The unbeatable advantage of a small local firm with experience of international work is the level of client care. I personally know every client we are working with. As for the people working in my team I know them so well that I can easily anticipate the difficulties well in advance and avoid them.
The other huge advantage of working with a small firm is that you will almost never get the advice which was prepared for someone else, quickly 'microwaved' by a trainee, and sold to you at the price of a bespoke work. The very simple reason for that is the chance for this to happen in a small firm is incredibly low due to no 'conveyor belt' work principals and high 'uniqueness' of every case. My very controversial and paradox motto is: 'The size does matter, but the other way around– the smaller, the better!'
What are the practice areas you definitely think a European firm would find business in?
It is rather banal to say that oil, gas and other natural resources are the areas to go for in Russia. Despite them being a large chunk of Russian economy with tonnes of money turning over there, I would say that the competition is tough and it is virtually impossible to work with clients from that area without getting into some shape or form of corruption. That is why we don't!
There are amazing areas which are hugely under-developed and asking for legal entrepreneurs to research and follow the principal of 'build and they will come'. Media & entertainment, and sports law are definitely amongst those. Legal services for tech companies and web-based projects are the other strong opportunity.
What recent legal developments you have seen in your country?
Media Content Compliance . Following the huge demand for media content compliance services from Western TV broadcasters in Russia in the last few years, we are now seeing a new development in the area: A growing amount of web-based platforms, somewhere between being 'just a website' and 'a mass media' in the eyes of Russian law, are requesting content compliance monitoring and legal advice regarding their relationships with customers, partners, advertisers and especially licensing authorities and regulators such as RosComNadzor and others.
Asset search and bad debts recovery . Following the decrease in Russian financial and banking sector development, the demand from Russian banks and other financial institutions for asset search and bad debt recovery services is on the rise.The key factors are cost efficiency and adequate speed of search and applying 'freezing injunctions' on the assets for avoidance of their further dissipation.
Cooperation with Iran. Russia's inadvertent response to sanctions from the West became not only famous for 'import substitution policies' but also boosted development of trade with territories and countries other than the EU and the United States. The Islamic Republic of Iran, alongside with BRICS and other associations,is the next cooperation opportunity for Russian businesses. This, in turn, is developing demand for Iranian businesses to understand the Russian legal system and process of incorporation of businesses and setting up their operations there.
Are you aware of any changes that may affect or changes that took place andhad an impact on the profession and practice rights in your country?
There are a few, but to name the most interesting ones I would touch upon such changes - which were expected for many years - as limiting access to the representation of clients in the courts to the licensed lawyers (members of the advocate's chambers) only. This will narrow the representation enormously and create a huge opportunity for anyone looking to the Russian legal market as their future step.
These views are the views of the author and not those of the Law Society.