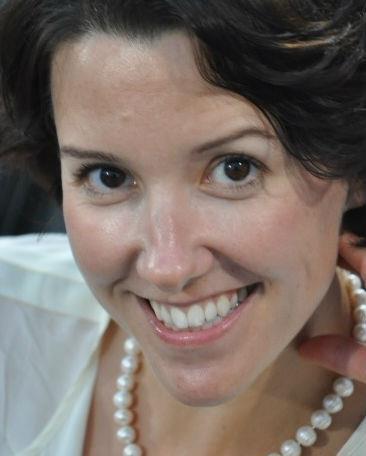 I chose to study law in Russia in 1994, when hopes were high that the rule of law would help to propel the country into a developed democracy. At law school, I quickly developed an interest in comparative and private international law and wrote my thesis on the comparative analysis of certain family law provisions in Russia and England.
When I left Moscow for London in 2001, I arrived as a fully-fledged Russian lawyer, keen to build on my understanding of the workings of English law. I was soon offered a position where I could do just that, as well as use my skills as a qualified Russian lawyer. This is how I began my career as a scrivener notary with Cheeswrights, one of the oldest and most prominent firms of scrivener notaries in London.
I was made a partner of the firm in 2012, and am delighted to have witnessed over the years the increasingly important role which the notarial profession plays in making the City of London an effective and attractive destination for international businesses. Cheeswrights was originally founded in 1779, and throughout its long history has taken care to adapt to the ever-changing needs of businesses in the City of London. Cheeswrights is a firm consisting exclusively of scrivener notaries - a professional title awarded only to those notaries who pass a stringent set of examinations in foreign languages and foreign law.
The City, as a world financial centre, increasingly relies on the services of scrivener notaries who combine specialist knowledge of certain aspects of company, corporate and private international laws with expertise in foreign languages. These skills are required in order for a notary to authenticate the execution of documents in transactions having a foreign element, ensuring their compliance with the relevant provisions of English law and the requirements of the overseas jurisdiction.
The notary's intervention is usually requested at the final stages of a transaction, often involving multiple parties across various jurisdictions. In these scenarios, the notary's involvement is necessary to facilitate the recognition - and, where required, recordation - of an English law document in a foreign jurisdiction, and ultimately its enforceability. It goes without saying that we work closely with instructing English solicitors in furthering and protecting the interests of our mutual clients in complex cross-frontier transactions.
London's increasingly cosmopolitan nature and its significant place in the globalised world means that the success of English law in international transactions will continue to be determined not only by the quality of substantive advice provided by our solicitor colleagues, but also by how "usable" the final product is in the country of its destination. Notaries can assist with the latter.
The work of English notaries is often compared to that of private international lawyers in civil-law jurisdictions. Although we do not specifically advise on the provisions of foreign laws, we are trained in the conflict of laws, and one of the most difficult areas of our work is to determine the expectations of the receiving jurisdiction.
Once we have this understanding, the challenge is to incorporate the necessary elements in our certification, whilst using the correct terminology in the relevant foreign language.
In view of the international focus of our work, it is our paramount concern to keep abreast of legal and political developments in the foreign jurisdictions in which we specialise, as well as, of course, of domestic developments. Our client base is vast and ever-expanding; anti-money laundering legislation and international sanctions, such as those recently imposed against certain Russian and Ukrainian entities and individuals, have meant an increasing compliance burden.
We are often contacted by our colleagues from foreign law firms from around the globe for an advice on the intricacies of our work. We are delighted to help, not least because we, too, regularly require accurate advice on foreign law. This co-operation is always mutually beneficial and often leads to valuable client referrals; the links thereby created are a true testament to the international nature of our work.
The views expressed above are those of Alisa Grafton and do not reflect and may not be attributed to the Law Society of England and Wales.
If you would like to know more about our international work at the Law Society please contact Donna.Evans@lawsociety.org.uk