If we accept that there currently exists a degree of adversity (whether real or perceived, and leaving politics to one side) involving Russian transactions amidst new international economic sanctions, then it is worth considering this in a broader context and from a balanced perspective.
In retrospect, it may have been naïve to expect that the post-Soviet 'sale of the century' (as the Russian privatisation became known) would seamlessly produce a new post-Soviet business community which would be entirely independent of the Russian state and/or immune from the effects of domestic and international politics. Fast forward 25 years, and a number of Russian companies, their owners and certain sectors of the Russian economy are subject to international economic sanctions.
Russia is not the only country targeted by US sanctions. There are some 28 active sanctions programmes administered by the US Office of Foreign Assets Control (OFAC). However, what makes Russia unusual is the extent to which Russian companies have become integrated into the global financial markets. For quarter of a century, they have successfully engaged in international commerce around the world, including the City of London.
Ever a pragmatic and opportunistic magnet for international trade, the City of London actively promoted itself to the newly emerging post-Soviet markets. It solicited Russian business as the ultimate prize in that privatisation 'sale of the century'. The City sold what it knew how to sell best: money and expertise. All manner of financial products, access to equity and debt finance were much in demand in the emerging post-Soviet economies, including Russia. On the London Stock Exchange alone, there are over 40 traded Russian stocks. Several Russian equity funds continue to be traded in London.
The City brought with it professional expertise, including the increased use of English law and English lawyers. Gradually, the use of English law in Russia became market practice for large cross-border transactions and disputes involving Russian companies, their assets and their owners. It became a successful UK export.
In Russia, a whole generation of young, enthusiastic, commercial lawyers grew as part of that process. They spoke fluent English, were eager to work with their English colleagues and learn the legal and commercial know-how. (A similar practice of using English law developed in several other post-Soviet jurisdictions, particularly in Central Asia).
International integration of Russian businesses was swift, resulting in London IPOs, corporate acquisitions, UK-style corporate governance and shareholder agreements. Both Russian and English lawyers working together learned to speak the common (English) language of the listing rules, disclosure rules, corporate governance codes, anti-corruption laws, shareholder rights and many other concepts essentially based on the rule of law and legal practice developed in England over many centuries.
In the current challenging political environment there are different opinions being expressed as to how positive or negative this engagement was. Sometimes the blame for all sorts of ills is laid at the lawyers' door. Of course, there have always been and will continue to be 'rotten apples' and 'bad actors'. But it is difficult to see why a strong contribution by the English-based legal system with its laws, rules and principles on large Russian businesses generally would be perceived as being a negative influence?
Today, even though Russian sanctions are targeted and relatively limited in scope, their real effect is quite broad. Partly this is due to the perceived extra-territorial reach of the US secondary sanctions arising primarily, though not exclusively, by the operation and interpretation of CAATSA (section 228) . But partly due to the general caution of large Western financial and corporate players. From the legal perspective, transactional landscape involving Russia has become more challenging. Not just legal compliance but also managing commercial risk and reputation has become increasingly important. Legal professionals must carefully assess the effect of sanctions on a potential transaction or project.
Yet, in the competitive global market adversity sometimes creates opportunity for the well advised. There are likely to be international businesses (including non-Western participants) which, while complying with the laws applicable to them (including the sanctions) are willing to take advantage of attractive commercial opportunities arising in Russia and in the Central Asian markets of the former Soviet Union.
It is often during 'turbulent' times when sound legal advice and guidance are valued the most. Political and diplomatic relations between the 'West' and Russia are now at a low point. But Russia is not isolated in the same way some of the other sanctioned countries may have been. It remains a significant market, attracting interest not just from Asia and the Middle East, but also the West.
America's Boeing, Ford and oil majors continue with their multi-billion dollar investments in Russia. Germany's Volkswagen and Mercedes maintain their Russian factories and are building new ones. Britain's BP remains a major participant in Russia, including through its stake in Rosneft. Oil and gas projects Sakhalin 1 and Sakhalin 2 are joint ventures which include Exxon, ONGC Videsh, Shell, Mitsui and Mitsubishi as partners. China's Alibaba has entered the Russian market.
Despite recent protectionist tendencies in many countries (including Russia, US, UK's Brexit and others), markets by their nature remain global and opportunistic and tend to have a short memory. Crises come and go. Trade wars end. Markets go down and markets go up again. Politics changes. Speaking of Russia, give that even the Soviet era came to an end, it is not too difficult to anticipate that the current difficulties will pass (to be replaced with others, no doubt), and the global nature of the financial markets and business opportunities will, after retreat, rise again?
Therefore, from the professional perspective it seems that it is worth continuing the dialogue and engagement with colleagues across various post-Soviet jurisdictions, including Russia. This is useful both in the current environment and in the future, as the UK and the City of London strive to maintain their reputation as a major hub for the international trade and finance, post-Brexit.
About the author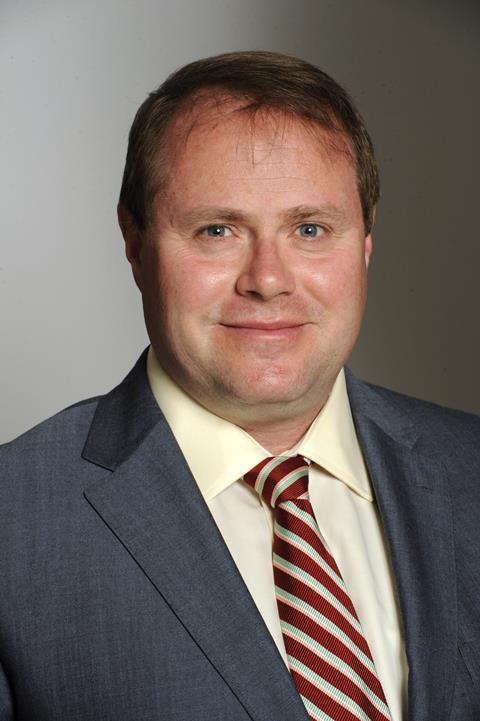 Sergei is a member of the International Commitee of the Law Society of England and Wales, and a partner at Ashurst LLP London.
The views and opinions are those of the author and do not reflect the official policy or position of any organisation including the Law Society or the firm where the author practices law.