The 15th National Property Law Conference 2016 will keep you on top of radically changing markets and practice. You can join expert speakers and facilitators for a detailed examination and practical support covering the current hot topics for property practitioners including practical analysis of the property market and economy, regulatory update, separate residential and commercial conveyancing sessions, and three concurrent workshops.
The conference will still include a varied mix of bespoke plenary and panel sessions ensuring delegates are offered the opportunity to hear practical tips from expert speakers.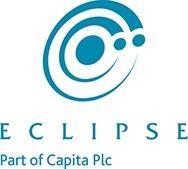 If the changes in regulation, the increase of cybercrime attacks or the uncertainty of the economy and property market are likely to affect you in the next 12 months, then this is the event that will help you overcome these difficulties.
Full programme details will be available shortly.
Price
All conference fees VAT is 20%.
Early booking fees on or before 9 September 2016
Members of a Law Society Section £250 + VAT = £300
PC holders £295 + VAT= £354
Non-PC holders £395 + VAT = £474
PC holders working for NFP £145 + VAT = £174
Booking fees from 10 September 2016
Members of a Law Society Section £300 + VAT = £360
PC holders £345 + VAT= £414
Non-PC holders £ + VAT = £534
PC holders working for NFP £195 + VAT = £234