The European Parliament has agreed a draft Fourth Anti-Money Laundering Directive (AMLD).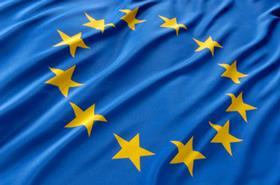 This Directive revises and repeals the third AMLD (2005/60/EC), and aims to prevent the use of the financial system for the purpose of money laundering and terrorist financing within the EU.
Under the agreed text, member states will be required to maintain central registers detailing the beneficial owners of corporate and other legal entities, including trusts, based on their territory, but the registers shall not be required to be publicly accessible.
Full access to company beneficial ownership data will be granted to competent authorities and their financial intelligence units (without any restriction), to "obliged entities" (such as banks conducting their "customer due diligence" duties), and to members of the public who can show a "legitimate public interest", such as investigative journalists, NGOs and other concerned citizens.
Registered information will include the owners' names, country of residence, month and year of birth, and the nature and extent of the beneficial interest held.
The Directive also apparently places a requirement on lawyers, among others, to be more vigilant about suspicious transactions made by their clients.
The agreed text will be put to a vote by the full European Parliament in early 2015.