The stamp duty land tax (SDLT) holiday has boosted the housing market, but increased pressure on solicitors to complete transactions before the deadline in March 2021. Peter Rodd and Sarah Dwight share advice on what you can do now to manage clients' expectations.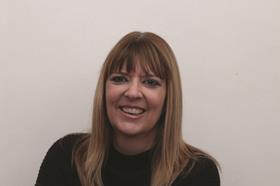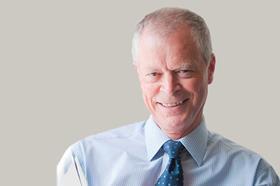 We know that the easing of the national lockdown and the introduction of the Stamp Duty Land Tax (SDLT) and Land Transaction Tax (LTT) holidays have led to a huge increase in workloads for many conveyancing solicitors across England and Wales.
With a lot of firms under-staffed, or with staff working from home or on furlough, we know that you are working extremely hard and being placed under enormous strain. We have heard from you that many solicitors are working late into the evening and across weekends but, despite this, are still struggling with a very high volume of work. The volume of sales agreed is very high compared with last year, but as an additional pressure, it seems that, on many transactions, reaching exchange of contracts is an uphill struggle. In addition, with staff working from home, you need to ensure you are investing the time needed to manage your teams effectively and ensure that all necessary due diligence checks are being carried out and appropriate anti-fraud measures are in place. Junior or inexperienced fee-earners may need additional support if put under pressure by clients or estate agents to take 'short cuts'.
Pressures are likely to build towards the end of March and clients need to be made aware of this
Many clients agreeing sales and purchases at this time of year are keen to be in their new property before Christmas. However, you will now be warning that this will not happen and that delays are such that they may not benefit from the SDLT concession which expires on 31 March 2021 (even though, to clients, this appears to be many months away).
We strongly encourage firms to manage clients' expectations as to timing. The transaction is not wholly within your control and there are many factors that can prevent the purchase or sale proceeding. The UK Government's 'Help to Buy' scheme (in its current form) also ends on 31 March 2021. Furthermore, it will be the Easter weekend – traditionally a busy time (principally for those who agree sales early in the new year). This means that pressures are likely to build towards the end of March and clients need to be made aware of this.
You may want to manage the expectations of your clients by discussing the following.
1. What the solicitor can control
It may be worth asking your clients whether they are aware that – although you will do your best, and liaise with others involved in the process, to mitigate any hurdles – the speed of the transaction is outside your control. Even at this stage you cannot guarantee that transactions will complete before 31 March 2021. This is especially the case where the transaction forms part of a chain.
You could also check whether clients are aware that the solicitor is often the last link in the move, and it is only when you have all the pieces (which you are dependent on obtaining from others) that buyers and sellers can move.
2. Alternative purchase prices
In addition to informing your client as to the reality of potential timescales at the outset, might it help to include a fallback clause in the contract, setting an agreed purchase price should it become apparent that completion will not happen before the 31 March deadline?
3. Proceeding without the concession
Do your clients still want to proceed if the SDLT concession is not available? Have you taken detailed instructions about this? If your clients do still want to go ahead, do they have the funds available to do so? If they are in a chain, they need to understand that even if they want to continue without the concession, others in the chain may not, which may mean that they will not be able to proceed in any event.
4. Late completions
Clients should understand that if they exchange contracts but do not complete on the completion date, they will become liable for SDLT at the normal rates if completion doesn't take place by 31 March. The Law Society and others have written to the Chancellor highlighting the problems and distress that the current deadline will cause. A decision from government is still awaited.
To mitigate this, you may need to develop some policies for your firm. For example, you might decide to:
not agree completion dates of later than 20 March 2021
amend the 'notice to complete' timings so that the period is reduced to no longer than five working days.
Be extremely cautious about making "time of the essence". Rights to terminate in certain circumstances need to be discussed with clients.
5. Conditional offers
Has your client's lender imposed a condition in the offer, so that the transaction can only proceed provided that the SDLT concession is available ?
Avoiding fraud
You may also want to remind your clients that there has been a significant increase in fraud during the pandemic, with criminals taking advantage of people working from home.
Ensure that you have given your clients your bank details in a secure way (not by email) and warn them that they should not believe any email or other communication suggesting that you have changed your bank. Make sure that you give your clients the full and complete name of your client account so that the 'confirmation of payee' check carried out by the main banks doesn't prevent funds from being transferred. Tell clients that if they receive a warning message when trying to transfer money to you they should not ignore it but always check with you before sending money. Encourage them to transfer a nominal amount first and check with you that it has been received.
Similarly, ensure that you have obtained the clients' bank details in a secure manner and be very suspicious of any instructions to send money to a different account.