Private Client Section Supporter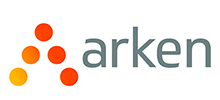 Arken.legal (UK) Ltd is the successor business to DPL Professional which has been providing expert document creation systems to the legal market, in the UK and internationally, since 1992.
For more information, to receive a no obligation remote demonstration or to register for a free trial of Arken visit our website or call us on 01732 867792.
Built by experts for experts, Arken is a comprehensive, easy to use cloud-based system that enables you to produce consistent, high quality wills and associated documents, efficiently and cost-effectively.
Key features include:
full range of specific bequests (including options to purchase, business interests, digital assets)
trust options including life interests, nil rate band, residence nil rate band, business property relief, vulnerable beneficiary, discretionary and charitable
provision for same or separate executor and trustee appointments, separate business executors and specific trustees for testamentary trusts
gifts to one person, named persons, groups, charities, IV Trusts
gifts can be given in percentage shares, including sub-division and percentage option to cross-accrue
provisions for class closing, age and other conditions
controls throughout the system, for example, to ensure no merging of interests in trusts situations; exempt and non-exempt beneficiaries (re Benham) etc.
Capabilities include:
intelligent, interactive questionnaires
automatic generation of documents – dual screen displays documents being created in real time
cross-populating information for other documents and creating mirror documents for a spouse / partner
caters for all wills from the simple to the most complex
help notes and tutorials
addresses risk management and compliance issues.
---
Arken is authored and maintained by expert solicitors and STEP members with extensive experience in private client work and who understand the challenges of running a legal practice.