Private Client Section Supporter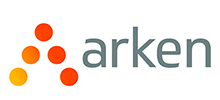 Arken.legal is the business behind Arken Professional – an intuitive, intelligent, document-generating tool. Leading the way in technology and innovative software for the wills and probate industry since 1992, Arken.legal's products have created over six million wills for private client solicitors, will writers, accountants, trust companies and other legal service providers globally.
For more information, to receive a no obligation remote demonstration or to register for a free trial of Arken visit their website or call 01732 867792.
Arken Professional is the cornerstone of Arken.legal's product offering, providing you with the will writing experience of renowned experts in the field. It has unrivalled functionality offering an integrated package of estate planning solutions including a range of trusts as standard – all of which can be created in a simple, modern interface with a few clicks of a mouse.
The system is comprehensive and truly intelligent – adapting to your responses, and only ever asking you relevant questions. Your documents will draft in real time, changing as you progress through the questionnaire.
Arken Professional is a cloud-based solution that you can use anywhere – documents are saved in the cloud to enable collaborative authorship and to ensure the maximum security for sensitive client data.
Arken Professional is authored and maintained by expert solicitors and STEP members with extensive experience in private client work and who understand the challenges of running a legal practice.
Key features of Arken Professional include:
an extensive range of trusts including vulnerable beneficiaries trusts, NRB trusts, RNRB trusts, flexible life interest trusts, business property relief, discretionary, charitable
full range of specific bequests including options to purchase, business interests, digital assets
provides for same or separate executor and trustee appointments, separate business executors and specific trustees for testamentary trusts
gifts to one person, named persons, groups, charities, IV trusts
gifts can be given in % shares, including sub-division and % option to cross-accrue
includes provisions for class closing, age and other conditions
controls throughout the system, for example, to ensure no merging of interests in trusts situations; exempt and non-exempt beneficiaries (re Benham) etc
detailed consideration of inheritance tax issues
business property, including the business property relief trust
detailed options for executors and trustees including multiple substitutions and ability to appoint specific trustees for individual trusts
detailed funeral options
specific provisions for pets
extensive layers of residue
mirror wills and LPAs at the click of a button
a comprehensive commentary, which generates alongside the will to explain the effect of each clause to your client
multipart wills for highly complex or contingent situations
full range of administrative provisions
customisable look and feel
addresses risk management and compliance issues
time-saving tools such as postcode searches and a prepopulated charity database
full support from on-boarding training, tutorials, regular webinars, a dedicated helpline and e-newsletters
In addition to wills, Arken.legal offers an extensive range of estate planning documents as standard with relevant data being shared between documents, saving you time and reducing re-keying errors.
In a fraction of the time it would usually take, create:
severances of joint tenancy
LPAs for financial affairs and health and welfare
general powers of attorney
advance decisions
expressions of wishes to trustees and to guardians
The Arken.legal Product Suite
Arken Professional: A comprehensive, up-to-date and secure document generation solution built specifically for the private client sector. Built by lawyers, its industry-leading software has produced over six million wills.
Arken Acquire: A digital fact find and lead generation tool. A tool that captures data from your clients, which is then used in the drafting of key estate planning documents. Simply include a URL on your website or email a link to your client and they can input key information that seamlessly flows into Arken Professional for drafting.
Arken Anywhere: The power of Arken on-the-move. Access an offline version of Arken Professional that will synchronise with your account once you're back online.
Arken API: A seamless transfer of data and reduction of re-keying. Details shared between your case management solution and Arken Professional.
Trust Referencer: Get the latest on tax treatments and specific trusts. Access the most up-to-date information to generate a personalised report for your clients, outlining the tax treatment that are relevant to both testamentary and inter vivos trusts.
Online Will Service: A secure, online will service for straightforward wills. This interactive will drafting service utilises Arken Professional's intelligent engine to collect client information and automatically draft a client's Will online.
Superpower your productivity, reduce risk, digitise your business, delight clients.
Take a step closer to a brighter, more productive future by booking a demo at www.arken.legal.
Arken.legal runs weekly how-to training webinars for Arken Professional users every Wednesday. Email support@arken.legal to register. A full schedule can be found on its webinar and events page.
Dave Newick, managing director of Arken.legal, said:
"We work in partnership with our clients to understand their key processes and provide the most efficient digital solutions for their private client business."
"The industry has begun its digitisation journey – it's time to consider the best route within it for your business. Can you use technology to be more adaptable, more engaged, to provide a better customer experience? Can you use technology to automate low-level tasks, enabling you to focus on what really matters? It's time to take the digital leap and benefit from the efficiencies it provides. Arken is a trusted solution – rest assured cyber security is a key priority and we run regular penetration tests and invest in industry-leading cloud security. You can trust our solutions with your data and you can trust our tools to deliver efficiency, every time."
Contact details
Arken.legal (UK) Limited
General Wolfe House
83 High Street
Westerham
Kent
TN16 1PG
+44 (0)1732 867792