Peter Stagg presents a masterclass, providing insight and practical guidance on the issues which occur when a client wishes to gift their home.
The webinar starts at 2pm on Thursday 10 September.
Our Private Client Section regional double seminars are normally a great opportunity to both learn and get together over wine and snacks. Coronavirus (COVID-19) has postponed our face-to-face events, but our learning and networking will continue with our new interactive webinar platform.
The webinar is inclusive for Private Client Section members, and will provide opportunities to network online with your peers.
SRA competency: A2
Topics
The one-hour webinar is likely to cover:
options and risk to consider when gifting homes
guidance on financial and and compliance obligations
avoiding potential pitfalls
identifying conflicts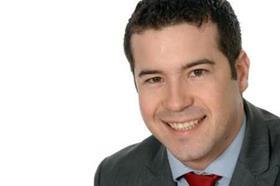 Speaker: Peter Stagg, Moore Barlow LLP
Peter is a solicitor in Moore Barlow's private wealth team, specialising in powers of attorney, Court of Protection applications, estate planning, and financial affairs related to the protection of vulnerable people.