Roman Kubiak comments on Barnaby and another v Johnson [2019] EWHC 3344 (Ch), where a litigant in person was unsuccessful in challenging her mother's will.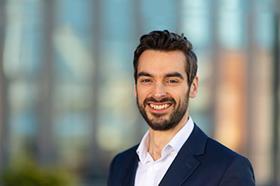 Barnaby was a claim brought by Bradford Barnaby and Alphonso Wynter to propound a will of Maudlin Bascoe dated 27 April 2005.
Mr Barnaby was Mrs Bascoe's son, executor and residuary beneficiary of her estate. He took an active role in the litigation.
His co-executor, Mr Wynter, was Mrs Bascoe's longstanding solicitor and had drafted a number of wills for her over the course of their professional relationship. He adopted a neutral stance in the litigation.
The defendant, Patricia Johnson, was Mrs Bascoe's surviving daughter. She acted in person at a trial before Deputy Master Linwood in the Rolls Building between 26 and 28 November 2019.
Under the 2005 will, Ms Johnson received a legacy of £100. She sought to challenge that will on the basis of:
lack of testamentary capacity
undue influence by Mr Barnaby
forgery of Mrs Bascoe's signature, and/or
want of knowledge and approval.
Ms Johnson had originally also sought to set aside a previous will made in 1992 which left her £10,000. However, that claim was quickly abandoned such that the entire claim was over £9,900. Many practitioners will no doubt balk at the notion that a claim, issued some two and a half years prior, was able to proceed to a three-day hearing at which nine witnesses were called to give evidence over such a (relatively) small sum.
This case presents a stark picture of the difficulties often faced by the courts and practitioners when dealing with litigants in person
The first issue the deputy master had to contend with was a debarring order to which Ms Johnson was ostensibly subject, given her breaches of earlier orders. While noting these breaches, counsel for the claimants, Toby Bishop, took the sensible approach of recommending to the court that the claimants would not oppose any relief from sanctions on the basis that his clients had suffered no prejudice and had, in any event, prepared for a defended trial.
The deputy master agreed, even acknowledging the "helpful and most fair approach taken by Mr Bishop to Miss Johnson during this trial".
Unfortunately for Ms Johnson, neither the relief from sanctions nor that helpful and fair approach were enough to help her cause. In ultimately finding that Ms Johnson had come "nowhere near establishing the basis for any proper challenge", Deputy Master Linwood upheld the validity of the 2005 will.
He admonished Ms Johnson for making a number of "fanciful and wholly unwarranted" allegations, including that Mrs Bascoe's medical records were in fact not hers, and that the signature on the 2005 will was a forgery, despite no evidence to support that assertion.
Despite the low value of the claim, the deputy master listened to all the witnesses carefully and meticulously considered all the evidence, no doubt in part informed by the fact that Ms Johnson was unrepresented.
While this case presents a stark picture of the difficulties often faced by the courts and practitioners when dealing with litigants in person, it is also an important reminder of the need to ensure that parties are on an equal footing insofar as possible and that all appropriate steps are taken to help those who – whether through choice or due to financial constraints – do not have the benefit of legal advice.
Ultimately, while we must always act in our clients' best interests, as officers of the court, we also have a duty to assist the court in furthering its overriding objective. Indeed, one wonders whether, if the claimants' legal team had adopted a more aggressive approach, the court would have had greater sympathy towards the defendant, which may well have resulted in adverse costs orders.