Tristam & Coote's Probate Practice is the only book in the Law Society Library's collection that we deliberately purchase two copies of. We even had to get three copies of the previous edition because they (quite literally) fell to pieces.
It is also the only book our members ask if they can buy the previous edition from us. As we keep all our old editions of textbooks, we're very sorry, but we are unable to help out with such requests.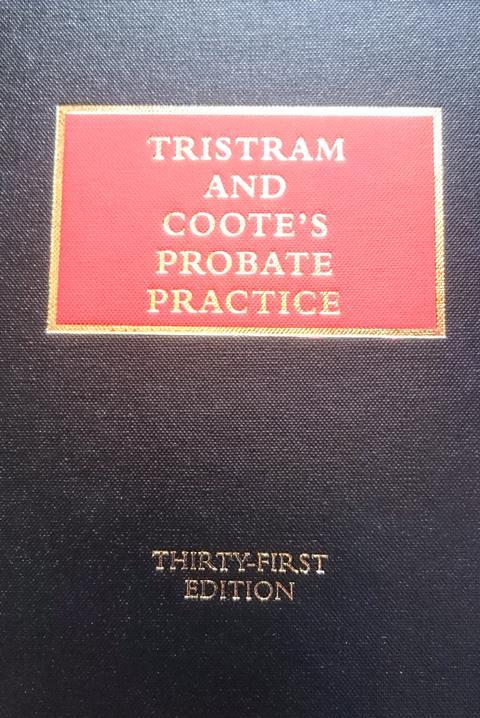 So why is it so well used? Tristam & Coote's contains over 200 probate precedents – oaths, affirmations, affidavits and citations that are needed to renounce, administer, claim, plea and prove. The Probate Registry advises solicitors which form they need to submit in a particular set of circumstances. Quite often, private client solicitors have an old edition, but don't use it enough to justify the outlay to purchase the current edition.
This is where we come in.
Last month, the 31st edition was published, and we've been e-mailing copies of precedents and commentary from it to our members virtually every day.
We often get asked to compare sections of text between old and current editions, which we are very happy to do. If nothing has changed, then our members know they can use their copy without fear of mistake. If it has changed, we can e-mail copies of the relevant sections and precedents for £22 + VAT per block of 20 pages.
So if you're wondering whether to purchase the 31st edition, it may be that we can help you instead. Just give us a call on 020 7320 5946 or e-mail us at library@lawsociety.org.uk.
More details on Lawdocs, our document delivery service can be found here.