Chris Howard explains why, in light of the pandemic, investors are increasingly looking to companies with strong ethical credentials and rethinking their investment strategies. So, how can you support your clients accordingly?
Some of the changes COVID-19 has brought with it – from an appreciation for cleaner air and reduced traffic, to increased admiration for frontline health and service workers – will have been welcomed by all. However, in other areas the impact of the virus has been immensely negative. It has taken away our freedom to travel, as well as exposed our vulnerabilities, not only as individuals, but also as a society.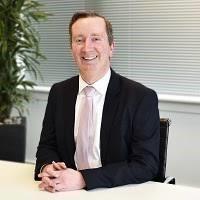 This pandemic could prove a major turning point in the way many look to invest, altering not only society's values, but also our moral responsibilities. When it comes to benefiting future generations, be it through trusts or estate planning, this responsibility becomes more important. The demand to "do something good" becomes an important factor we shouldn't ignore.
Therefore, a focus on the companies that we invest in, in terms of their impact on society and the world, is likely to become more predominant. Something that lends itself well to these values is ESG (Environmental, Social, Governance).
What is ESG?
ESG is a coined phrase used in capital markets and by investors to evaluate the behaviour of companies, as well as determining their future financial performance. The ESG factors are a subset of non-financial performance indicators, exploring the ethical, social and corporate governance values companies hold. These categories can be covered in the following ways:

With growing interest in ESG criteria, investors need a way to objectively assess the ESG performance of a company. This has led to a growth in ESG rating agencies – Sustainalytics, MSCI, and FTSE ESG, to name a few – which assess companies globally on their ESG performance.
These ratings are designed to help investors identify the ESG risks of a business. Companies are evaluated based on publicly available information, with scores given for each subject ('E', 'S' and 'G'), alongside an overall score.
Investors then use these unique scores as a representation of a company's ESG performance. Those that score well are believed to better foresee future risks and opportunities, be more prepared with longer-term strategic thinking, and stay focused on long-term profitability.
Outperformance
This ideology seems to have been proven correct over recent months, with ESG portfolios tending to outperform traditional portfolios. But why is this the case? Perhaps it is because ESG funds tend to lack exposure to oil companies, which have been hit hard by the lack of demand caused by COVID-19 and by the pricing war between Saudi Arabia and Russia.
However, there is a possible, more important issue here: governance. This is always going to be a major factor when considering the sustainability of a company's operations. Better-governed companies tend to be of a higher standard and boast stronger management, in turn making them more resilient to unexpected, or potential, downturn.
Because of the pandemic and this recent outperformance of ESG portfolios, we have seen an increased awareness in ESG from clients, who have started to question the ESG characteristics of their investment portfolios. This is coupled with the fact that the European Commission, in conjunction with the European Securities and Markets Authority, has proposed changes to bring financial advice firms into line with the EU's climate action plan through the integration of sustainability and ESG considerations. These sustainable regulations are due go through next year and will mean that financial advice firms will need to consider their clients' ESG preferences when assessing their objectives. Client awareness is only going to grow as a result of these new requirements.
This new interest may bring an increasing pressure on the financial industry to evaluate a company's ESG ratings, alongside the traditional financial metrics which are generally used today.
What does it mean for clients?
Within the legal profession, ESG investing is likely to become a future discussion point with clients, be it through reviews of existing investment policy statements or investing new monies. Your starting point will always be to establish whether ESG ratings are of importance to your client. Then to look at an existing portfolio and establish whether there is any reference to adhering to ESG rankings or use one of the rating agencies mentioned above to provide insight into individual companies.
The back-up of trusted investment advisers will also be important, to review and advise on this type of investment strategy, as well as monitor ongoing adherence to the client's wishes. This will ensure that trustees and beneficiaries are sure they are investing not only in line with their "moral compass", but also maximising potential returns.
Chris Howard is a financial planner at Tavistock Law.