A warning notice issued by the Solicitors Regulation Authority (SRA) has reminded solicitors why a client account should not be misused for clients or others.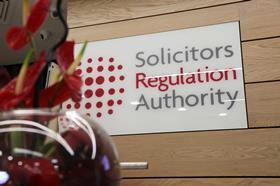 The notice, published in December 2014, notes that the SRA has seen increasing reports of firms using their client accounts as, effectively, a banking facility for clients.
Payments into the client account or transfers and withdrawals from it must relate to a solicitor's normal regulated activity, as outlined in rule 14.5 of the SRA Accounts Rules 2011. The notice points out that solicitors who breach the rule may, for example, be helping organised crime to launder the proceeds of crime. The SRA has reiterated that it will take action against any breach of the rule.
The warning notice can be accessed here .