In this current climate, many trust investments are quickly losing value. Laurence Daly, financial planner at Tavistock, explains six things trustees should be considering now to manage beneficiary expectations and maintain a healthy risk profile.
The recent market crash as a result of the coronavirus has abruptly ended the longest bull market in history. It has also highlighted the importance of risk management in all investments, particularly trust investments. Many trust investments that a few years ago would've been established with a low- to medium-risk profile have already suffered steep losses, in many cases up to 20%.
Over the past decade, the benign rising market, where share prices only seemed to go up with very little volatility, may have lulled investors and trustees into a false sense of security about the safety of their trust investments.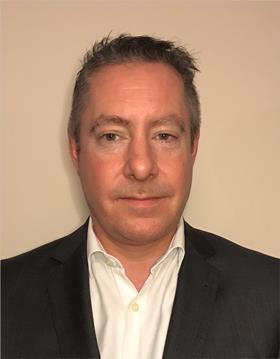 Trustees are facing the stark realisation that lack of proper risk management and regular rebalancing has turned a medium-risk investment into a high-risk investment.
Six things a trustee should be doing now
So, what should a trustee facing a steep loss in the value of trust investments do now?
1. Don't panic. Most trusts are long-term investments and markets generally recover over time.
2. Reach out to an independent financial adviser (IFA), who will be best placed to review the trust investments after the recent market plunge.
3. Communicate with the beneficiaries with the help of the IFA. IFAs can explain the current climate, and help outline the next steps to potential beneficiaries, answering their questions and hopefully alleviating their concerns.
4. Can you avoid funds sold at a depressed level? If investments are being sold to provide distributions to beneficiaries, is it possible to postpone in a bid for recovery?
5. Can you change your risk profile perspective of how the trust is formed? If certain funds need to be sold to realign the trust to a risk profile which is in line with the investment policy statement (IPS), it could be easier to do this now from a tax perspective. Ask your IFA for help here.
6. This crash provides a chance to review all the key features of a trust investment. These are:
the trustee IPS, and
the risk profile of the underlying trust investments.
If these are suitable, then the beneficiaries will have no grounds to complain – markets do what markets do from time to time!
Managing the risks
The recent steep market declines highlight the need for a well thought-out trustee IPS, with annual reviews and the benefits of professional discretionary investment management.
A qualified IFA can help you develop a coherent trustee IPS, with proper risk profiling conducted through the use of questionnaires and an in-depth inquisitive process, ensuring all elements of risk are properly evaluated.
The three main elements of risk are:
risk capacity – how much the investment can afford to lose
risk required – how much risk the investment must take on in order to achieve its goals
attitude to risk – how much risk will become uncomfortable psychologically for the trustees, potentially leading to bad decisions like cashing out in a volatile market.
With a proper risk evaluation carried out under the tustee investment policy, these recent wild swings in market value should not cause trustees too much distress. There will always be a link between risk and return; finding a comfortable balance between the two is the goal of all financial plans. This can also helo to reduce complaints from beneficiaries about the way a trust's investments have performed. With any investments comes some volatility, even if entirely suitable, so this is to be expected from time to time.
Some trustees may find new capital protected investments attractive, offering peace of mind, with capped maximum losses, and a protection over the real value of the trust's investments. These investments could achieve a real return over time and be a good solution for trustees looking to limit risk, whilst protecting the monetary value of the trust fund against inflation.
The recent market turmoil has reminded everyone that risk can never be removed from an investment. The past 10 years were unusual, and trustees have suddenly woken up to the need of professional financial advice, especially when it comes to fulfilling their trustee obligations, the most important of which is to protect the interest of beneficiaries.