With an ageing population, and care home fees likely to rise following COVID-19, the funding of long-term care will become an ever-more important part of later-life planning. Martin Tyrrell explains how a financial adviser can help the solicitor to ensure the best outcomes for clients.
Like most developed countries, the UK has an ageing population. There are nearly 12 million people aged over 65 in the UK, 5.4 million of whom are aged over 75, and 1.6 million over 85. This latter group is the fastest growing sector; set to double to 3.2 million by 2041, and treble by 2066.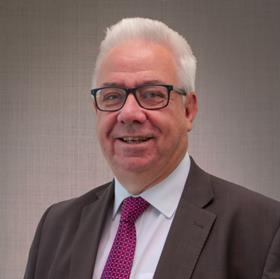 Currently, the average age to enter a care home is 85 with a stay of almost three years, costing around £800 per week in the UK. This cost can be as high as £1,500 per week in the south-east, meaning that a self-funder here could pay almost £250,000 in fees if they remained in care for three years. Potentially even more frightening, is that 42% of everyone currently in a residential care home have been there for longer.
The COVID-19 pandemic has been devasting for residential care homes, with almost 13% of residents dying from the virus. This in turn means that these sky-high care fees will likely increase as homes scramble to remain solvent. It is perhaps no surprise then, that the provision and funding for long-term care is set to play a major part in most people's financial plans.
Funding plans
The financing of long-term care and later life decisions usually requires the advice of an experienced and suitably qualified financial planner, who can guide clients through a sometimes confusing web of rules and regulations. Whilst there is no obligation to seek financial advice, in most cases it is crucial for clients to do so.
Many advisers are members of associations like the Society of Later Life Advisers (SOLLA), having specific qualifications to advise in this field. They have many years' experience of helping people decide upon the best way to fund care, be it in the home or on a residential basis.
The starting point should always be a cash flow analysis to determine the optimal way of funding care, raising a number of questions:
Which assets will fund the care, and in what order?
What are the associated tax implications?
How can family members be protected?
Advisers, along with solicitors and care consultants, find solutions to these questions through two main elements: the non-regulated area (finding an appropriate home for the client's needs), and the regulated area – how to pay for care.
The regulations surrounding the provision of care are increasingly complex, and advisers will take into account:
What care is available?
What help is needed?
What is the client entitled to?
How much of it will the client need to pay for?
It is also important to consider:
the attitude of the family, and the client's wish to protect legacy assets
current income sources and benefits
what state support might be available
the tax implications of disposing of assets
what assets are deemed assessable by the local council
the position of trusts, including pensions
the vulnerability / mental capacity of the client
the client's attitude to investment risk and capacity for any financial loss
affordability and suitability of plans, both now and in the future
Once all details of assets and income are known, and the estimated care costs received, the adviser uses cash flow modelling to identify potential shortfalls in financing that care, and when these could occur. Advisers can explain how to generate income from existing investments, for example, or minimise tax implications, to mitigate any financial hits.
The family home
It is important to note that a residential property, where for many a lot of estate value is tied up, has certain exemptions from local authority assessment of means when one member of a couple requires residential care. For example, solicitors are able to change the ownership structure of the property from joint tenants to tenants in common, ensuring wills and trusts are still appropriate.
Many people will choose to downsize their home in later years to something more manageable, potentially releasing equity from the property and freeing themselves from capital gains tax. Any excess can be used to pay care costs directly or purchase an immediate needs annuity.
This is not suitable for everyone, however, with many choosing to stay in a home they have a strong emotional connection with. In these cases, they may wish to derive value from the property in a lump sum or as an income through equity release plans, meaning they can remain in their home as long as possible.
The correct solution depends entirely on the individual and their families, and a solicitor and a financial adviser working together can ensure the best outcome.
Solictors can work well with financial advisers. Long-term care planning frequently involves vulnerable clients, many of whom may have mental capacity issues, and solicitors should ensure lasting powers of attorney for health and welfare and for financial affairs are put in place, if not already, and reflect the client's needs and circumstances.
Martin Tyrrell is a financial planner at Tavistock Law, the Law Society's partner for financial advice and investment management.
Specialising in long-term care planning and inheritance tax mitigation, Martin believes in making advice easy to understand, and frequently speaks on the subjects at seminars. Martin works closely with his clients' solicitors and accountants to ensure a holistic approach to financial planning.