Collections is our new benefit for Private Client Section members. We've gathered our top articles from past issues of the Section magazine, PS, to help private client practitioners build their skills and follow best practice.
Each Collection will cover a specific topic or area within private client practice, giving you a curated selection of articles by experts in the field. Collections will be accessible to all, so you can share them with colleagues and contacts.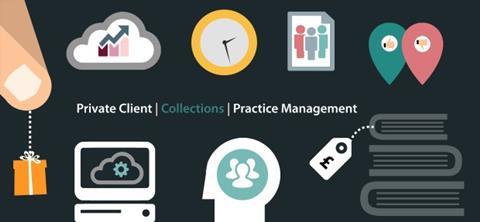 Our first Collection will cover management in private client practice, to support those in management roles in private client firms and practice areas. Articles cover a range of skills and knowledge including technology, building your business, succession planning, managing complaints, and profitability.
What do you think of Collections? Would you like us to publish a Collection on a particular topic? Please email us your thoughts.