The Law Society offers a range of support, guidance, services and information for residential and commercial property lawyers. 
The Property Section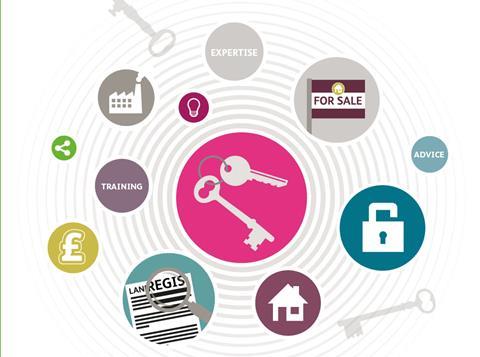 The Law Society's Sections are subscription-based services based on your area of practice. The Property Section's support will help you achieve best practice, because it comes from specialist residential, commercial, and landlord and tenant practitioner members, with access to government and key market influencers, including Land Registry and the Council of Mortgage Lenders.
Join the Property Section for access to CPD-accredited events, magazines and online content, developed and designed by specialist private client practitioners to help you:
Learn what is happening in your market
Understand what to do about it
Network with other practitioners and experts
Influence change in the legal landscape
The Conveyancing Quality Scheme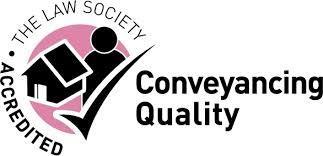 The Conveyancing Quality Scheme (CQS) provides a recognised quality standard for residential conveyancing practices. Membership achievement establishes a level of credibility for member firms with stakeholders (regulators, lenders, insurers and consumers) based upon:
the integrity of the senior responsible officer and other key conveyancing staff
the firm's adherence to good practice management standards
adherence to prudent and efficient conveyancing procedures through the scheme protocol
This scheme creates a trusted community which will deter fraud - year on year, we will drive up standards.
The Conveyancing Handbook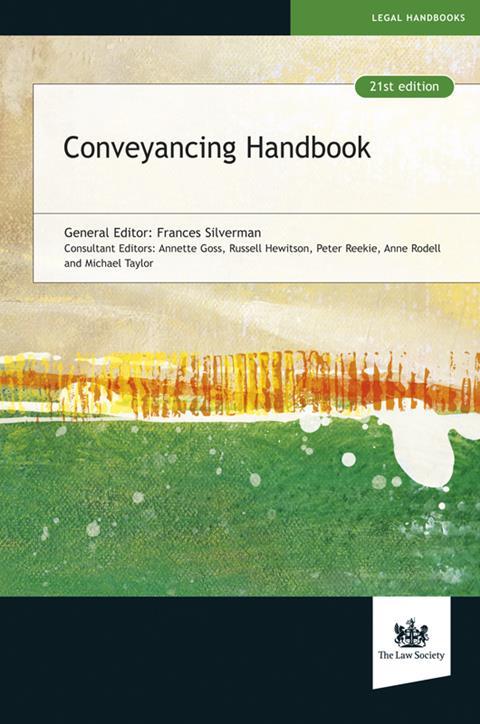 The Conveyancing Handbook is the most reliable and up-to-date source of information and guidance onresidential conveyancing. Its comprehensive coverage aims to make it your first port of cal lfor a wide range of issues arising from residential conveyancing, from agricultural tenancies to the floodinsurance proposals in the Water Bill.
Updated by expert editors and contributors, the 21st edition takes account of developments including:
Land Registration Fee Order statutory changes, such as: Land Registration Fee Order 2013, Finance Act2013, changes to the Capital Allowances Act 2001; Consumer Contracts (Information, Cancellation andAdditional Charges) Regulations 2013
new forms such as LPE1 Leasehold Property Enquiries and draft Con 29 Enquiries of Local Authority 2014
flood risk advice
a new section on management issues
Land Registry e-document registration services.
These developments, and more, are integrated within a chronological account of conveyancing practice.With its procedural checklists and extensive appendix materials, the Conveyancing Handbook is an indispensable and faithful companion for every conveyancer.
Other Residential Property information and guidance
The Law Society produces a range of support and guidance related to residential property, including practice notes, advice articles, documents and forms.
Other Commercial Property information and guidance
The Law Society produces a range of support and guidance related to commercial property, including practice notes and advice articles.
Events and webinars
The Law Society runs both on- and offline events in all areas of law, including residential and commercial property.