London is one of the most exciting and career-driven cities in the world, and a key destination if you want to take your job to the next level. But in these uncertain economic times, and no Brexit decision in sight, is the south-east really the best place to develop your in-house career? Diana Bentley investigates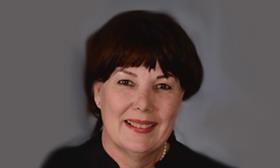 It is the behemoth of the UK economy. The combined regions of London and the south-east are the most populous in the country, and the highest contributors to the its GDP. Generating about 30% of that GDP alone, London remains one of the world's leading centres for business and financial services. Despite Brexit uncertainty, PwC estimates that the UK's GDP will grow by about 1.3% in 2020, while employment rates are at record levels.
Little wonder, then, that legal recruitment specialists Neel Mehta of Hays Legal and Brian Littleton of Chadwick Nott confirm that there is a steady stream of opportunities for in-house counsel in London and the south-east (which takes in Berkshire, Buckinghamshire, East and West Sussex, Hampshire, the Isle of Wight, Kent, Oxfordshire and Surrey). Brexit has has little impact on recruitment decisions, they say, especially those of multinational companies.
But, as in other parts of the country, demand differs according to the level of seniority of the role. "Opportunities for junior lawyers have increased, as in-house teams have become more willing to recruit and train more 'raw' lawyers than they used to," says Mehta. According to Littleton, the market is still feeling the impact of the recession, as fewer lawyers emerged between 2009 and 2013 – a situation that is now fuelling strong demand and salary pressures at junior and mid-level.
The market for senior lawyers is much more restricted. "The number of openly available GC and head of legal roles commanding £150K and above remains small, so it's not unusual for an out-of-work GC to take 12–24 months to find a comparable role," says Littleton.
The market is still feeling the impact of the recession, as fewer lawyers emerged between 2009 and 2013 – a situation that is now fuelling strong demand and salary pressures at junior and mid-level

Brian Littleton
New roles are being created, however. "The business landscape is generally healthy. We've seen a big increase in sole counsel roles, as many organisations internalise the legal function for the first time," says Mehta. This is particularly apparent in the fintech industry, where quickly evolving organisations are securing heavy investment from private equity sources. Happily, he reports, there is little active reduction in headcount, except for certain international organisations which are planning to relocate roles to the mainland, and some isolated culling of legal teams, driven in part by merger activity.
Those working in London and the south-east extol its strong attractions. Richard Armstrong, senior legal counsel at the London Metal Exchange (LME), trained and qualified in London and worked in private practice before joining the LME in 2013. Now part of a 12-lawyer team, he specialises in the negotiation of complex contracts, technology and joint ventures.
"The concentration of legal jobs in the region is probably the highest in Europe. In the financial services world, it's hard for other places in Europe to compete with London and the south-east. Many major financial institutions are here, as are the international law firms we work with. But in other fields – retail, for example – there many opportunities too," he says.
A proficiency in contracts and negotiation, risk management, compliance technology and software are key skills that many employers are looking for in the region
Armstrong's own department and other in-house teams he knows of have experienced growth in recent years, much of which has been fuelled by increased regulation and even challenges like Brexit, which have focused attention more keenly on risk management. Armstrong, who is approached frequently by recruiters, believes that when people wish to move jobs, it serves them well if they have worked in the capital.
This is certainly the case for lawyers specialising in public law, says In-House Division committee member and government lawyer, Graham Smith. After training as a lawyer in Belfast, Smith worked in private practice there and later in London, before moving into local government and then the Government Legal Service. In 2007, he moved to the Home Office legal team and has recently joined the Financial Conduct Authority as a senior associate. "London is the base for most government departments, so the sheer amount and variety of high quality work available makes this the ideal place to be if you want to further your career as a central government lawyer. You wouldn't get exposure to this level of work anywhere else.
"You also have the chance to move between departments – from the Treasury to the Home Office and many others – and gain experience in various areas of public law."
That's not to say that other parts of the south-east don't make excellent working bases for in-house counsel. "Many big businesses are based in the south-east and I think we're a bit insulated from downturns here," says Tim Greenwell, director of legal and risk at Southampton Football Club. Greenwell worked in large firms in London, including Deutsche Bank, before starting at the Club in 2016. His role has expanded to now include legal, HR and operations.
Southampton FC provides Greenwell and his colleagues with an impressive variety of work. "We look after a wide range of agreements and we run a stadium, so there are health and safety and environmental issues to deal with. We also hold a lot of data, so there are data issues to consider, plus tax and compliance and anti-corruption and employment matters – over 400 people work here," he explains.
For heads of department, there is plenty of talent on offer if they need to recruit. "People are generally keen to work in this area. There are good universities nearby and a good law school in Guildford. We've had one trainee finish and stay on with us. Another trainee has started, and can get to London for the LPC course," Greenwell reports. While salaries may lower than those in London, Southampton offers a decent work-life balance and his team members live locally. A personal plus for Greenwell has been the ability to remain living in London: he commutes four days a week and works the other in London, where he visits the Club's external firms and networks.
"I think it's even an expected part of good governance nowadays to have an in-house lawyer or team for companies of a certain size"

Richard Armstrong, London Metal Exchange
As well as providing high quality work, London and the south-east offers exceptional cultural and social opportunities, and counsel interviewed for this article were hard pressed to think of many downsides to working in the region. The cost of living and commute times are two negatives that readily spring to mind, although the salaries in London – which can be around 25% higher than other key commercial centres in the country – can offset these to some extent. And while it can be a challenge to maintain a good work-life balance in London at times, Richard Armstrong points out that the variety of roles on offer in the capital provides a reasonable choice of working environments.
That choice of role and range of work ensures that the region can attract lawyers with varied skills. A proficiency in contracts and negotiation, risk management, compliance technology and software are key skills that many employers are looking for. Being able to be a generalist is an asset, too. "In-house counsel must be able to handle anything that comes their way, so I look for an ability to be flexible and embrace new challenges in my lawyers," says Tim Greenwell. Soft skills are particularly necessary, too, says Neel Mehta. "The ability to build relationships across a business as a pervasive business adviser has always been hugely important for in-house, and will continue to be a highly desirable skill for in-house lawyers," he says.
Networking and training
Law firms continue to be a staple source of ongoing training for in-house teams, who can often attend sessions even if they're not clients of the firm. Some firms also provide webinars, which are useful for busy teams. Paid training and industry links are also beneficial: Richard Armstrong's team use the training provided by the Futures Industry Association. At Southampton FC, senior executive and external consultants provide lawyers with training on soft skills like negotiation. Some of its software providers have provided good training on risk management, too, and the team uses Lexis Nexis. Meanwhile, government lawyers fare well, as the GLS has highly developed in-house training on a wide range of subjects provided by in-house and external specialists, usually barristers.
In London, Armstrong, Greenwell and Smith have located several opportunities for networking, and would be glad to seek out more. The In-house Division, the Law Society's community for in-house counsel, produces an annual engagement programme specifically for in-house counsel. There are networking drinks on 27 November from 17.30 in the Law Society bar.
The future
Given the increased globalisation of business and proliferation of regulation, it's likely that the in-house function will continue to grow. "More companies will see the sense in having an in-house legal team. I think it's even an expected part of good governance nowadays to have an in-house lawyer or team for companies of a certain size," Armstrong remarks.
Brexit has generated huge amounts of work for government and other lawyers, says Smith, who believes the demand for regulatory lawyers will continue post-Brexit as the UK diverges from EU standards. "Lawyers will be key in helping policy-makers ensure their plans are lawful and to help them manage risk."
No doubt the in-house role will develop, too. In-house lawyers will be expected to further adapt to automation in the workplace and to take on broader roles, as they become increasingly valued as business advisers. All in all, there should be no lack of work for active in-house counsel.