This November, the SRA introduces new Standards and Regulations, which will free solicitors working outside SRA-regulated firms from some restrictions in providing advice to external clients. But how will this work in practice, and could it be something for in-house lawyers to consider? Marzena Lipman takes a closer look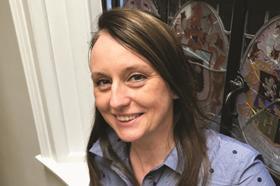 The new SRA Standards and Regulations, which will be introduced on 25 November 2019, will give more flexibility to in-house solicitors, by allowing them to offer non-reserved legal services to external third parties. The SRA believes that easing restrictions for solicitors working outside SRA-regulated firms will:
increase opportunities for innovation,
raise standards in the unregulated sector, and
make it easier for in-house solicitors to do pro bono work.
But how flexible are the new rules, and should in-house lawyers and their employers be tempted to offer legal services to outside clients?
Under the SRA Handbook 2011, in-house solicitors are restricted from acting for clients other than their employers, except in certain circumstances.
However, the new SRA Standards and Regulations will ease some restrictions imposed on in-house lawyers by allowing them to deliver non-reserved legal services to external clients outside the organisation they are employed by. Restrictions will still apply to reserved activities, immigration, financial services and claims management work.
Solicitors practising in unregulated firms will need to abide by the new SRA Principles and the Code of Conduct for Solicitors (see below). They will not be permitted to hold client money, except for payments on account of costs and disbursements for which the solicitor is responsible. Further, they are not required:
to pay into the Compensation Fund
hold professional indemnity insurance (PII)
to have three years' practicing experience.
Their clients will have access to the Legal Ombudsman, but not the SRA compensation fund. Solicitors practising in this way will need to inform clients about their status and PII arrangements.
The new principles
The current 10 mandatory principles (in the 2011 Code of Conduct) are now reduced to seven:
You act:
in a way that upholds the constitutional principles of the rule of law and the proper administration of justice
in a way that upholds public trust and confidence in the solicitors' profession and in legal services provided by authorised persons
with independence
with honesty
with integrity
in a way that encourages equality, diversity and inclusion
in the best interests of each client.
Read more about the new principles
New Code of Conduct for Solicitors, Registered European Lawyers and Registered Foreign Lawyers
The new code does not have the outcomes or indicative behaviours of the present Code of Conduct. It breaks down as follows:

maintaining trust and acting fairly
dispute resolution and proceedings before courts, tribunals and enquiries
service and competence
client money and assets
business requirements
conflict, confidentiality and disclosure
cooperation and accountability
client information.
Read more about the new Code of Conduct
How will it affect in-house lawyers?
It is too early to predict how this model will work out in practice. The changes may appeal to firms with in-house legal teams offering accountancy and HR services, in that it could allow them to expand their business to provide legal services to clients without seeking authorisation or waivers from the SRA or other legal services regulators. This could cut red tape and costs.
Local authorities with in-house legal teams could also use their in-house capability to provide legal advice to third party organisations.
The new rules will also make it easier for in-house lawyers to provide most non-reserved work pro bono, because they will no longer need to seek approval from the SRA or have indemnity insurance in place. However, solicitors considering providing pro bono services in reserved areas, claims management, financial services and immigration work will still need to notify the SRA of their intentions and will need to maintain adequate and appropriate insurance.
In-house lawyers and unregulated businesses will need to consider both the tangible benefits and potential risks of the more flexible practice rules.
Solicitors working in unregulated firms will need to be aware that, while the business they are employed by is not regulated by the SRA, they are regulated as individuals, and need to comply with the SRA Principles and Code for Solicitors. Solicitors working in-house may be more aware of the ethical challenges of working for unregulated businesses, but expanding their services to external clients outside the core business may create additional pressures, especially around conflict of interest, client confidentiality and disclosure. So, it's important that in-house lawyers set clear expectations at the outset with their employers to make them aware of their professional obligations. Their employment contracts may restrict them in terms of what they can do by way of other work.
Similarly, unregulated businesses and organisations employing solicitors need to understand solicitors' professional duties, regulatory obligations and practice restrictions. They also need to facilitate adequate complaint procedures for clients.
More information
The SRA has a Standards and Regulation resource, with sections on working in-house and outside a law firm.
The Law Society has published a practice note for solicitors who may want to offer legal services to the public while working in unregulated entities. We will be producing further support on the new Standards and Regulations in due course.
Marzena Lipman is a policy adviser at the Law Society.