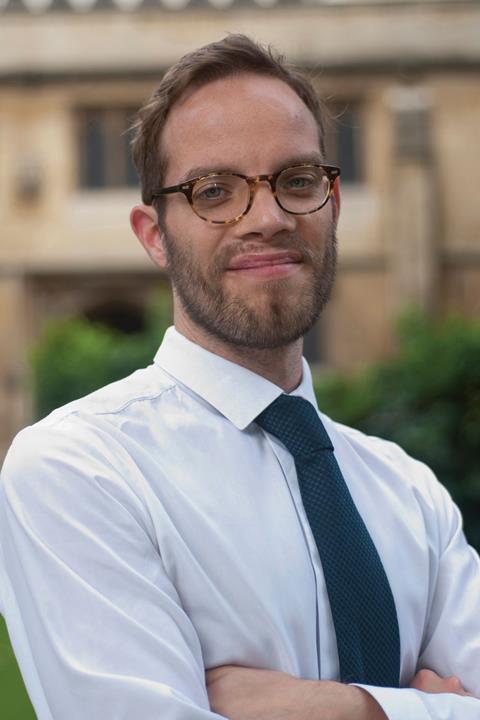 Doing business abroad, whether through referral networks or branch offices, may seem beyond the reach of smaller law firms. But, says Ben Stevenson, with the right strategy and support, it can be a great way to build your business
It's no secret that the past few years have been tough for law firms across England and Wales, reflecting the wider difficulties in the UK economy. But there are opportunities for firms willing to look further afield, to a global legal services market predicted to reach £450bn by 2015. And the opportunities are open to more than just the top 100; there are obvious challenges for smaller firms with less resource or familiarity in foreign markets, but with the right knowledge and support, these are by no means insurmountable. In this article, I outline some of the things you need to consider if you're looking to expand your business overseas, and what help and support you can access to make it happen.
Bear in mind before you start down this road that you will need to invest time, effort and money if you are serious about improving your international client base
Opportunities for smaller firms
Imports and exports of UK legal services have been rising year on year since 2004. Net exports of UK legal services stood at £2.85bn in 2012. These figures have almost tripled since 2000. But as a small or medium-sized firm, you might be asking 'what has this got to do with me?'
Let's take the example of China, soon to be the world's largest economy. Again, you might wonder why this matters to you. Well, Chinese demand for new housing amounted to about 17% of total residential real estate transaction value in London in 2012 (Chinese Weekly, 17 August 2013). There are signs that this demand is spreading outside London, too – one leading buy-to-let specialist reported last February that nearly 10% of its investor purchases in the north of England were by investors from China and the far east. More than 37 million Chinese are engaged in overseas investment or immigration, and over 53 million wish to educate their children abroad. When you consider that the entire population of the UK is 63.7 million, the breadth of opportunity for offering legal services to support these investments becomes clearer.
And it's not just about China – there are other emerging markets offering opportunities, including Brazil, Kazakhstan, Korea, Nigeria and Ghana. For smaller firms, these markets present opportunities in a wide range of sectors, including immigration, family law, intellectual property, IT, private wealth and property. And, of course, there are continued opportunities in more established markets, such as those within the EU, which remains the UK's biggest trade partner.
How to seize the opportunities
The range of opportunities may be exciting and potentially fruitful, but it is also daunting and challenging. You need to think carefully about what it is you have to offer and want to achieve. The world is a big place, and you will need a clear strategy to guide your international activity to give you the best possible chance of success.
Bear in mind before you start down this road that you will need to invest time, effort and money if you are serious about improving your international client base. Don't underestimate the cost in terms of time away from your core business activities. You will need to travel and network heavily to build new relationships. You may also want to consider participating in trade missions. Face-to-face meetings, developing personal relationships and exposure, are key to establishing your presence in your target market and building your own knowledge of, and expertise in, the specific ways of working, challenges and opportunities in your chosen markets.
Below are a couple of questions you need to ask yourself to ensure you get your strategy right.
1. Full service or specialist?
Many law firms end up working internationally by following longstanding domestic clients as they develop their businesses overseas. Assess your current client base and recent workload for any potential trends, such as sectors or particular countries of increased international investment. Assess the local competition and wider business environment to see what opportunities and challenges you might face. Consider wider political and trade priorities for your region – understanding the priorities of regional development agencies, local councils and so on could help you align your services appropriately.
If your firm is a specialist firm, it may be obvious what services you will offer, but you will still need to think about how to market or sell them to potential overseas clients – why do they need your advice and why should they use you rather than a local provider? If you are a general practice, will you seek to offer the full range of services to overseas clients, or will you focus on a particular area or areas of your wider practice?
2. Branch office or network?
Different jurisdictions have varying degrees and types of regulation on the extent to which foreign lawyers and law firms are permitted to practise. The Law Society will be able to help you with advice on what is and is not permitted in a range of overseas jurisdictions.
Establishing an overseas branch office is generally the most difficult and costly option – even for larger firms – as it brings with it the often complicated regulatory requirements of the host country, not to mention set-up and relocation costs.
The least burdensome option is to focus on building an international referral network of foreign firms. This will allow you to adapt your engagement to suit your own business needs.
However, this can also be a difficult process and it may take you a while to develop a solid set of relationships, particularly in emerging markets, where finding high-quality and reliable lawyers can be a challenge. You won't be able to do everything in one trip – be prepared to travel frequently to build that crucial network of trusted contacts and clients. And don't forget that referral networks work both ways.
You could also consider developing international relationships by becoming part of another firm's local UK network. There are more than 200 foreign law firms based in London, many of which will be servicing clients from their own jurisdiction and need local legal advice on a range of UK legal matters. They may also be looking specifically for solicitors based in the regions and in non-City firms, which are less likely to be their direct competitors.
Delivering the work
Remember that even if you are providing legal services internationally, you and your firm are still subject to the law of England and Wales and the regulatory requirements of the Solicitors Regulation Authority (SRA), including 'know your client' (KYC) and anti-money laundering (AML) regulations. KYC and AML requirements can be especially difficult when dealing with overseas clients, particularly those from emerging markets, who are often cash investors without any bank accounts or other easily accessible official paper trails. If you are unable to satisfy yourself that the due diligence requirements have been met, the best thing may be to refuse the work. Before making that decision, please refer to AML and KYC regulations, which are set out in the SRA Handbook, and the Law Society's anti-money laundering practice note, available from www.lawsociety.org.uk/practicenotes.
Once you have taken on a client, you may still need to travel to deliver the work, even if the work has been referred through your network. You may be able to deliver the work in-country, or you may want to focus on securing the work in-country, then return home to complete it.
Developing good relationships with clients and/or referral firms is not only essential for winning work, but also for getting paid for it. Given that the point of developing your international work is to increase your bottom line, this is something you will no doubt be conscious of from the outset. Be cautious and try to understand any local market peculiarities (Chinese clients, for example, are often notoriously reluctant and slow to pay for legal services), and take advice on how to address them. Be clear about costs and payment schedules when agreeing work.
In order to better serve your market in particular countries, you may also want to consider looking at other elements of your business strategy or communications. You could have the reverse side of your business cards printed in the local language, particularly if you are interested in countries where English is not the language of business. You could also consider having your website translated.
Finding out more
If you're considering going down this route, there are many sources of information and support, and it's wise to take advantage of what they can offer, to give you the best possible chance of success.
UK Trade & Investment is a government body that supports British business internationally. It has offices in every UK region and in British embassies overseas. It offers a range of advice and services (some for free) and can provide grants to small and medium-sized firms to develop their business overseas – both for inward UK investment and outbound work.
There are also a number of private trade bodies and chambers of commerce focusing on a particular region or country. These include organisations such as British Expertise, the China-Britain Business Council, and the Turkish British Chamber of Commerce and Industry. Most charge membership fees based on the size of your firm, and all have newsletters, membership directories and networking events which will give you the opportunity to meet other businesses working in that country.
In terms of legal services, there are a whole range of UK-based bilateral professional organisations, such as the British Korean Lawyers Association, British Nigerian Law Forum and Lex Anglo-Brasil. These smaller, informal organisations are less expensive to join and are a great way to meet lawyers from, or working in, your country of interest, and to build a network of personal contacts on whom you can draw for advice and referrals.
The Law Society's international department helps solicitors to develop their international work and promote their business to an international audience. Through relationships with our overseas counterparts, we can advise you on market access requirements and regulations, and put you in touch with local lawyers looking to work with solicitors. Our International Division is our membership platform. It is free to join for solicitors in England and Wales, and is open to overseas lawyers, too. Membership gives you access to our global contacts, the latest legal market intelligence, exclusive briefings, events and international networking across the UK, internationally and online. We are always keen to hear from solicitors and assist in whatever way we can. Please do contact us: international@lawsociety.org.uk.

Ben Stevenson is an international policy adviser with the Law Society's international department (international.lawsociety.org.uk). He manages the Society's engagement with countries in the north Asia and Pacific region, and helps member firms develop their overseas business in these jurisdictions