Aderonke Adejugbe, senior associate at Strachan Partners, shares her views about her legal life in Lagos.
Why did you choose a career in law?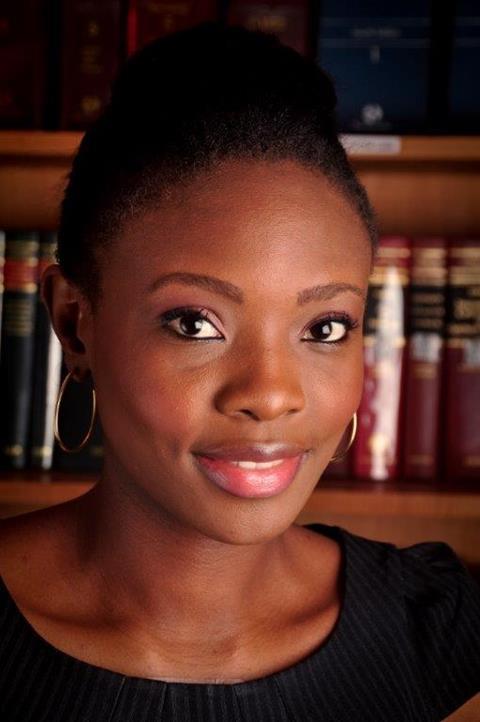 I have always been interested in the drama and influence of law. Even as a child, I was deeply fascinated by the OJ Simpson trial, the contest between lawyers, Johnny Cochran, Robert Shapiro, Marcia Clark, their conduct of themselves and the general management of the trial of an extremely serious matter. The sense of purpose and composure of the actors inspired me.
Also, as a teenager, I read a number of novels by the renowned author, John Grisham, which aroused my fantasies about being a corporate lawyer on Wall Street. Finally, my sister, who was my role model at the time, studied law and by the time I was finally faced with the decision to choose a career path, I had no other choice - being a lawyer was my calling!
Tell us about your firm.
Strachan Partners is a full-service mid-sized commercial law firm with offices located in Lagos and Abuja, the major commercial hubs in Nigeria. Our practice covers complex commercial litigation and arbitration, corporate commercial law, project finance, maritime law and intellectual property law.
What are currently the main challenges for law firms in Lagos?
A major challenge for law firms in Lagos is delivering a consistently high-quality work product in a situation where the market and its economics severely tests income and expenditure. The cost of that product is high but many users of legal services cannot pay the appropriate value.
Furthermore, emerging law firms experience difficulty in striving in a society where law firms which have existed for decades have managed to carve a niche for themselves in specific sectors and have remained the major players in their respective areas of specialty.
Established law firms can deliver a quality product to a small group of clients, but the field still can be crowded by a high number of law firms in Lagos - but not many of them are successful.
What are currently the main opportunities for law firms in Lagos?
There is increasing investment activity across many sectors of the economy and Nigerian governments are actively promoting the exploitation of these opportunities through foreign direct investment in the country.
The federal government has set up initiatives to promote investment in solid minerals, agriculture and other non-petroleum sectors of the economy; the result is a palpable influx of foreign investment in the country.
Many of the participating investors are new investors in Nigeria who are in acute need of careful and clever legal advice and support in connection with the establishment and developments of their businesses, review of contracts and legal documentation. This is creating a bonanza for growth and sustenance for law firms in Nigeria.
What opportunities for co-operation are there between Nigeria and UK law firms?
Many commercial law firms located in the UK have established relationships with Nigerian firms due to the multinational nature of the business of their clients. We are often contacted first on behalf of entrants by their overseas lawyers.
In addition, much of these investments are being funded by international banking institutions, many of whom traditionally rely on English law and established UK law forms.
The operation of English-type transaction documentation in Nigerian lendings requires the facility of experienced Nigerian legal specialists working in close cooperation with English lawyers.
What advice would you give to UK law firms or companies doing business in Nigeria?
My advice to UK companies doing business in Nigeria would be to ensure that they find a quality local law firm with which they can develop a relationship and on which they can rely for close support in an ongoing way.
It is inevitable that aspects of Nigerian law and even commercial practice will uniquely affect their expectations and the organisation of their undertaking. A trusted legal adviser who knows the terrain will give advice whether or not requested and this is invaluable.
And what are your recommendations for visitors to Lagos?
Although Lagos is generally known as a major commercial hub, it is also embedded in some rich culture and high level entertainment. Visitors will be interested in visiting the local markets which are rich in art and in organic local produce.
Public transportation in Nigeria is not as conducive as it is in other advanced countries, but visitors can quite easily hire private taxi companies at moderate rates and have effective transportation across the city.
Finally, as with many major cities in the world, crime rate is relatively high and so visitors should be vigilant and aware of the environment.
The views are the views of the author and not those of the Law Society