The legal system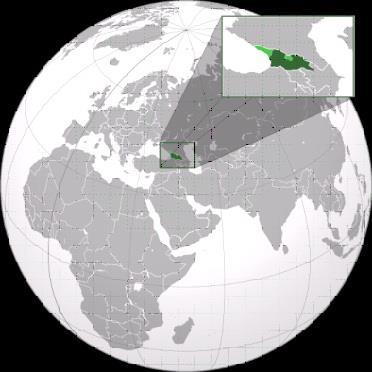 The Georgian legal system is a civil law system.
The legal profession
In Georgia a lawyer is know as an advocate (Adwokati). The 2001 Law on Advocates (LoA) regulates the legal sector in Georgia.
According to the law of Georgia on Advocates, legal practice includes:
giving of a legal advice by an advocate to a person (client) who has applied to him/her for assistance;

representation of a client in the courts, arbitration, detention and investigation bodies in respect of a constitutional dispute or a criminal, civil or administrative law case;

preparation of legal documentation in respect of third persons and submission of any documentation on behalf of a client;

provision of legal assistance, which is not in connection with the representation of third persons.
Non-advocates (legal consultants) who are not regulated by the Georgian Bar Association can only represent clients in civil proceedings in the lower courts.
Advocates are licensed members of the Georgian Bar Association and have the privilege of representing clients in the higher courts and in criminal proceedings at all levels.
The Georgian Bar Association was established in 2006. It is the representative and regulatory body for advocates in Georgia.The Georgian Bar Association is responsible for promoting the rule of law, advancing the profession of advocates, protecting advocates' rights, professional integrity and independence, ensuring non-interference in advocacy activity, setting professional and bar examination standards, and supporting and furthering continuous legal education and the development of the profession.
Alongside the bar, there are a number of voluntary professional NGOs including the Georgian Young Lawyers' Association with over 800 members of jurists and law students; the Georgian Law Students' Association, and the British Georgian Law Association.
Becoming an advocate in Georgia
To become an advocate, an applicant must hold a Georgian citizenship, have a university degree in law, have passed the bar examination or alternatively, a judicial or prosecutorial examination, and have interned for a minimum of one year with an advocate, and be a member of the Georgian Bar Association.
The LoA was amended in 2007 to introduce a requirement that any law firm or sole practitioner that receives an application for an internship inform the GBA about its refusal or acceptance of the applicant. The LoA bans individuals previously convicted of grave crimes from obtaining a licence, and prohibits government officials from practising as an advocate while in office.
The LoA permits advocates to work either as sole practitioners or in law firms. Law firms can be established as a partnership or a legal entity in accordance with the Law of Georgia on Entrepreneurs (limited liability company, limited partnership, etc.) (Article 18 of the LoA).
Re-qualification as an English and Welsh solicitor
Georgia is a recognised jurisdiction for the Qualified Lawyers Transfer Scheme (QLTS).The QLTS is the route by which lawyers from other jurisdictions can be admitted as solicitors of England and Wales.
The QLTS does not require a degree in common law or even an LLM from a UK university. Qualifying via this route does not require a training contract or experience with a UK law firm either. The Scheme is managed by the Law Society for England and Wales' regulatory arm, the Solicitors Regulation Authority (SRA), and by Kaplan QLTS.
The tests are designed to ensure that re-qualifying lawyers meet the same standard of knowledge and skill required of a locally-qualified solicitor of England and Wales.
For more information on QTLS and application process please visit the SRA website.
Foreign firms in Georgia
Foreign lawyers may practise outside of the areas of law reserved to advocates and there is no specific 'foreign legal consultant' licensing process. There is no restriction on fly-in fly-out consulting outside the regulated area of criminal defence.
Foreign lawyers can represent clients in civil proceedings in the lower courts in the capacity of "representatives" of the clients, not as advocates.The 'Law on Arbitration' which came into force on 1 January 2010 does not restrict on the nationality and profession of arbitrators.
Foreign firms can use any of the allowed legal forms (General Partnership, Limited Partnership, Limited Liability Company, representative office, etc.) to set up their business in Georgia. There is no requirement for foreign law firms to obtain special licences to practise law beyond the usual company registration procedures.
There are a few foreign law firms in Georgia. These include DLA Piper, Paine Stevens LLC and Dechert LLP.
WTO Position
Georgia joined the WTO on 14 June 2000. Georgia has made full commitments in modes 1-3 for legal consultancy in home country law and international law.