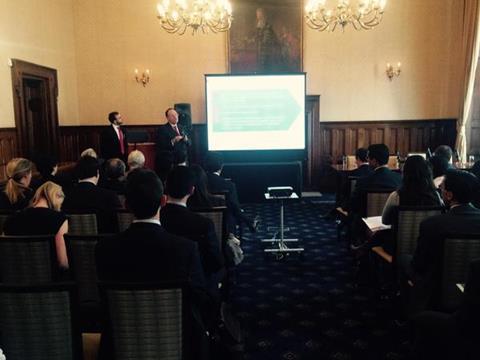 On Tuesday 29 September the Law Society hosted Lex Mex 2015; the fourth annual celebration of its kind in association with the Mexican Chamber of Commerce.
The programme included panel discussions on areas of bilateral cooperation between UK and Mexican firms, recommendations and advice for UK firms looking to develop their presence in Mexico and an update on the legal industry.
It has been a busy 18 months in Mexico, with the Peña Nieto administration's much celebrated liberalisation of the oil and gas sector an obvious source of energy and project finance deals.
However, according to Luis González García, an international disputes barrister at London's Matrix Chambers, the country's focus on free trade may be just as lucrative for law firms. He highlighted Mexico's inclusion in the recently agreed Trans-Pacific Partnership (TPP) as an area that UK law firms are especially well-positioned to exploit. The treaty draws together 17 Pacific Rim countries, including Peru and Chile, into a free trade arrangement that is likely to generate many arbitration disputes heard under English law between states and companies as barriers and regulations to trade are lifted."The UK has an advantage, because English law is going to be the applicable law in these commercial transactions, and because many UK law firms have offices or expertise in the Asian market," he explained to the UK and Mexican lawyers in attendance.
In a panel session discussing developing a presence in Mexico - chaired by Melissa Davies at MD Communications - panellists unanimously agreed this did not need to extend to building offices on the ground. Firms who invest the time to develop relationships through referral networks and partnerships via local firms can gain significant business. Michell Nader Schekaiban, a Mexican lawyer from London based firm Nader Hayaux & Goebel, suggested both the Law Society's International Division and the Mexican Chamber of Commerce can help those looking to make such connections.
Lex Mex closed with a keynote speech from Supreme Court Justice Fernando Franco González-Salas on the rule of law in Mexico.
To find out more about our international work in Mexico, please email the Americas team.