In a new feature, we take an in-depth look at the in-house landscape in different regions of the UK. In this edition, Diana Bentley visits Leeds, the largest financial capital outside of London, and finds a thriving and expanding business hub - with a highly competitive in-house job market.
Andrew Taylor, general counsel for Leeds-based defence and security manufacturer Hesco, has no hesitation in recommending West Yorkshire as a flourishing base for in-house counsel. "There's very good quality work and an excellent quality of life here. Leeds in particular is a great commercial and cultural centre. The standard of living is very high compared to London: housing is much more affordable, the transport services are good, and the cities are close to wonderful countryside."
In-house counsel in small legal departments like his own have ready access to good external support, too. "There are both medium-sized and international law firms here that have strong multi-disciplinary practices," he remarks.
The West Yorkshire region and Leeds
There's plenty to suggest that West Yorkshire repesents a robust business environment. A wide range of organisations are based in the area: the financial, manufacturing, digital, tech, healthcare and education sectors are all well-represented. With the second largest economy in the UK, Leeds is just over two hours by train from London and one hour from Manchester. The largest financial capital outside of London, it is home to over 30 national and international banks and the headquarters of three of the five largest UK building societies.
The Leeds city region (which includes all of West Yorkshire and some parts of South and North Yorkshire) also boasts the highest concentration of higher education institutions in the UK outside London, with nine universities and seven law schools.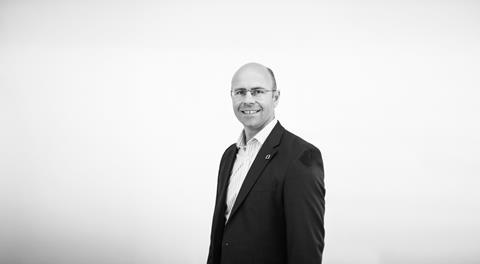 New business heavyweights are also due to move in. Channel 4 recently announced it will open a headquarters in Leeds, and PwC is opening another major centre in Bradford. Not surprisingly, professional services are a particular strength – over 14,000 people are employed in the legal sector in Leeds. Eight of the UK's 25 largest law firms, including DLA Piper, Addleshaw Goddard and Eversheds Sutherland, have offices here and offer a wide range of expertise. Bradford, Huddersfield and Halifax are also busy business hubs.
The job market
The region's buoyant business environment is reflected in the market for in-house counsel. Adele Callaghan, business director, Hays Legal, is Leeds-based. She says there is a good range of positions available in West Yorkshire's varied industries.
The largest financial capital outside of London, Leeds is home to over 30 national and international banks and the headquarters of three of the five largest UK building societies
"Recent years have witnessed major growth in the numbers of businesses with in-house legal counsel, as well as growth in team size generally, as businesses look to increase internal legal capability," Callaghan reports. In-house legal teams range from those at plcs and not-for-profit organisations, through to sole in-house lawyers at smaller entities. "Many of Yorkshire's financial institutions have comprehensive legal teams, including Yorkshire Building Society, Leeds Building Society and Skipton Building Society. IT / data and technology businesses SkyBet, TransUnion and EMIS are also prominent.
"Leeds is also home to the legal team at NHS Digital, which has been in growth mode lately. In the public sector, the Government Legal Department has been expanding in Leeds in recent years. Travel and food retailers in the region like Jet2, Asda and Morrisons all have substantial legal teams."
As is the case elsewhere in the UK, increased regulation has fuelled the demand for internal legal support. And while more companies are recruiting lawyers for the first time and existing teams are being increased, a lack of supply has intensified competition for in-house lawyers. After the financial crisis of 2008, fewer firms were offering training contracts, so the pool of qualified people is smaller. Here, too, people tend to stay in their jobs longer than in London, so the market is competitive.
Junior and mid-tier lawyers are in greatest demand. Roles for general counsel and head of legal are less common, though there has been a notable number of high-profile hires in recent times, says Callaghan. "The last 12 months have seen a number of significant senior hires. These include a new GC at a household name financial institution; a GC at a tech-based plc; a new head of legal at an NFP organisation with a sizeable in-house team; the first UK legal counsel for a well-known multinational and for a NASDAQ-listed company."
Although the mainstay of in-house team expertise is commercial contracts, there's a growing need for those with good expertise in IT and data matters, IP, corporate and project work. Some organisations are looking for lawyers who can also serve as company secretaries, but these tend to be smaller businesses or private companies. General counsel who are hiring are less fixated on PQE than those in private practice, looking for people with the skills they need, but are very focused too on who'll be a good fit for their corporate environment.
According to Callaghan, the vast majority of hires are Yorkshire-based lawyers, coming either from private practice or other in-house teams. However, with an abundance of opportunities, there is always interest in those who are relocating to Yorkshire for the first time. Young local lawyers will often move to London to gain experience, then return to the region.
Support and networking
Not surprisingly, in-house counsel in West Yorkshire welcome professional support, especially networking opportunities. "Some lawyers feel isolated working in-house, especially when they're in a small department or they are the sole in-house lawyer," notes Luke Corcoran, a solicitor in the commercial law group of the Government Legal Department in Leeds and a director of the Leeds Law Society (LLS), representing the in-house community on its board. Corcoran is keen to support LLS's quest to boost support for the region's in-house fraternity. "We're trying to create more events to give in-house counsel here the real opportunity to boost their skills and to network."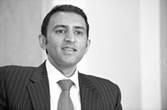 Ahsan Khan, a member of Leeds Building Society's legal team and a director of the LLS, is similarly enthusiastic about its plans to reach out to more in-house counsel. "Luke and I can impart our in-house perspective on things in the LLS. Specific in-house events help in-house counsel to build relationships and swap experiences." In January, the Law Society and the LLS hosted a well-attended seminar on how legal departments can identify and manage risk. More events are planned.
Networks
LexisNexis hosts Aspire, a networking and professional development group for in-house lawyers in the early stages of their legal career, is facilitated by LexisNexis, Junior Lawyers Division Leeds and C&I Yorkshire. Aspire meets two to three times a year in Leeds, with the next events planned for June and November.
Industry events are frequent and worthwhile, says Ahsan Khan. "Industry and trade bodies can host events that are educational and good meeting grounds," he remarks. "I've attended events held by the Building Societies Association and other building societies on a range of topics, including GDPR."
Andrew Taylor thinks that better co-ordination of events would be useful. "It would be good to have an events calendar and some regular meetings. The Law Society might be able to help with that." Happily, he says, this is a reflection of the increasing number of gatherings on offer. In West Yorkshire, it appears, the in-house fraternity is thriving and likely to keep growing. For those working there who are pleased to be a part of an active community with increasing links, it is a positive prospect.