Brandon Chan is an international finance lawyer in Malaysia and was admitted to the roll of solicitors of England and Wales through the Qualified Lawyers Transfer Scheme (QLTS).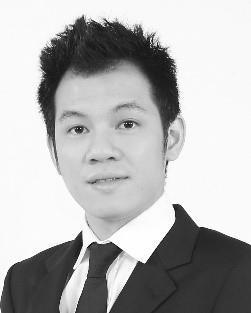 Brandon graduated with an English law degree from the University of London in 2010. He then read for a masters specialising in International banking and finance law at University College London, before winning the Leonard Sainer Scholarship to read for the Legal Practice Course in 2012. Brandon also read for a master of laws degree in competition law at Queen Mary's Centre for Commercial Law Studies, winning the Queen Mary School of Law Prize Award 2014 as the best competition law student of his class.
How did you find the QLTS experience?In June 2015, upon his return to Malaysia from London, Brandon trained as a pupil-in-chambers at the Kuala Lumpur office of Baker McKenzie, an international law firm in Malaysia before qualifying as a banking and finance associate of the firm in May 2016. Brandon specialises in transactions in the debt capital markets, aviation finance and leasing, structured finance and asset financing. His areas of practice also include competition law advisory work with a specific focus on the aviation and automobile sectors, the drafting of commercial contracts and advisory work relating to financial services regulations.
The QLTS is a rigorous and challenging examination which thoroughly examines candidates on both knowledge of the law and practical legal skills. I found the preparation tedious but it ensures foreign lawyers possess the same set of skills as solicitors qualifying through the training contract route when gaining admission to the roll. Having said that, I also found that the examinations were carried out in a very professional manner by Kaplan QLTS. Therefore, successful candidates can be confident that they possess the requisite skills and knowledge to practice as a qualified English lawyer.
What advice do you have for other QLTS candidates?
I think determination, consistency and a disciplined pursuit are essential for success. However, there is no need for thick notes and heavy memory work. The QLTS is designed as a self-study course and is meant for lawyers already qualified in other jurisdictions. As such, I invite fellow lawyers to ignite the practice of legal skills and with single-minded focus, so one can pass the QLTS exams and qualify as a Solicitor of England and Wales.
How has qualification as a solicitor via the QLTS helped your career as an international lawyer?
Qualifying as a Solicitor of England and Wales greatly enhances my career as an international lawyer. Many commercial and corporate transactions are increasingly cross-border in nature. Being an aviation finance lawyer myself, being English law qualified gives me the confidence and ability to advise my clients on international transactions. Further, I am now able to sign off English law legal opinions which is an extremely crucial aspect of my areas of practice. Lastly, my admission to the English roll of solicitors also means that I am now part of a global brand of law which governs most if not all the major commercial transactions in the world. This increases my marketability and professional standing as it gives me the option to relocate to international hubs working on high profile transactions. This is indeed a satisfying feeling.
Why do you think the QLTS is becoming more popular in Malaysia and Singapore?
There is now an ever-increasing volume of high-value cross-border legal work in the Asia Pacific region. This is primarily fuelled by the strength of the Chinese economy and a steady flow of inbound Chinese investments in the Asian region, as can be seen in the Belt and Road initiative launched by the Chinese government. From project finance to aviation finance, the volume of international work in the Asia Pacific region is massive.
The truth is, most of this international and cross-border legal work are governed by English law. It is also noteworthy that international law firms have spotted this opportunity and have increasingly established their presence in Malaysia and Singapore. For example, in Malaysia, Herbert Smith Freehills has obtained a qualified foreign law firm licence from the Bar Council of Malaysia to open an office in Kuala Lumpur in May 2017 whilst Vedder Price, a renowned US-based law firm specialising in transportation finance has opened its office in Singapore in 2016. The growth of international firms in these countries, which bring in more cross-border financing work, is a major factor that requires local lawyers to be trained in English law so that they can run transactions more seamlessly. For example, one key advantage of being English-qualified is that one can sign off English law legal opinions and a practicing English solicitor can validly advise clients on the application of English law to a transaction. In turn, this helps to assure large international corporate clients of the pedigree of local lawyers practicing in these jurisdictions.
The QLTS offers a special route for local qualified lawyers in Malaysia and Singapore to qualify as an English solicitor. Since most qualified lawyers in Malaysia and Singapore are also trained in the arts of the common law, the QLTS holds a unique appeal to local lawyers aspiring to be English solicitors. Both Malaysia and Singapore are also notable common law jurisdictions and this makes English law the choice of law in most commercial contracts and agreements. Further, to a large extent, the development of corporate and commercial case laws decided by the legal systems of Malaysia and Singapore is persuasively influenced by the decisions of the English courts. As such, being English law qualified is a distinct advantage for local qualified lawyers in these jurisdictions. The QLTS is becoming more popular in that many local lawyers in these countries realises the advantage and benefit of being an English solicitor and how it advances their professional standing. The QLTS offers a challenging yet direct route towards that qualification.
For more information on the Qualified Lawyers Transfer Scheme, contact asia@lawsociety.org.uk.
These views are the views of the author and not those of the Law Society of England and Wales.