Ilgar Mehti, Managing Partner at Ekvita LLC shares his views about his legal life in Azerbaijan.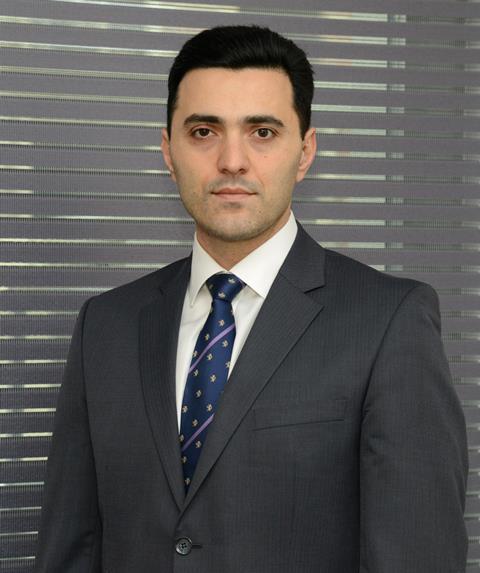 Why did you choose a career in law?
To be honest, I didn't know I would be a lawyer. In fact, two years before entering the law school I was certain I'd be an economist or something of that nature since I was good at maths. Later, for no obvious reasons I reckoned being lawyer would be more challenging - and it turned out to be the case.
Tell us about your firm
Ekvita is a full service law firm based in Baku. Our clients come from diverse market sectors, such as oil and gas, marine operations, banking and finance, IT and telecommunications, construction, manufacturing, electrical and mechanical works, consultancy, creative designs and promotional business. Our lawyers have established themselves as reliable and skilled professionals with proven track record in the market. We pride ourselves for providing business oriented and sound legal advice.
What are currently the main challenges for law firms in Azerbaijan?
The legal profession in Azerbaijan is currently divided into two main family groups: those who practise law as 'advocates' via obtaining a licence from the collegium of advocates (the bar) and those who practise as legal consultants (business lawyers). This separation is of course conventional: there is no restriction for an advocate to practise as business lawyers; likewise, legal consultants may get their licence by passing the relevant exams and interviews. By and large, however, delineation between advocates and business lawyers frames the legal market's picture. Advocates are over-regulated while business lawyers are literally unregulated.
What are currently the main opportunities for law firms in Azerbaijan?
Local law firms will always have room for improvement given the slow pace of their development. As a self-regulating profession, local law firms may easily distinguish themselves by implementing and adopting policies and procedures relating to ethics, client care, training and education. These soft skills are in high demand among the clients.
What opportunities for co-operation are there between Azerbaijani and UK law firms?
For the period covering 2000-2010 Azerbaijan was the second fastest growing economy in the world. And UK remains the largest trade partner of Azerbaijan contributing for about half of all FDIs. A significant number of UK large corporations have been working in Azerbaijan since the inception of the oil boom. This necessitates cooperation between the UK and Azerbaijani law firms on many fronts, such as guidance during establishment of presence in Azerbaijan, regulatory compliance, ongoing transactional support etc. Moreover, with the growing pace of economic development in Azerbaijan the outgoing assignments from Azerbaijani firms to UK-based firms is increasing.
What advice would you give to UK law firms or companies doing business in Azerbaijan?
According to the World Bank's Doing Business Report, Azerbaijan ranked No 70 in 2014 which is slightly above the regional average for Central and Eastern Europe. On certain matters, such as setting up a business, Azerbaijan is in the top 10; however, other matters, such as getting a construction license, require significant improvement.
One of the major challenges for UK businesses in Azerbaijan is likely to be in the area of regulatory compliance. I would therefore suggest to focus on this matter and increase awareness internally.
And what are your recommendations for visitors to Azerbaijan?
Definitely try our fruits and vegetables - many believe they taste differently in Azerbaijan. I would also encourage going to Gobustan, visiting the Martyr's Lane to see the city from atop as well as to see memorial dedicated to British Troops. If you have time, going to northern regions of Azerbaijan (e.g. Gabala) would add a different flavour of Azerbaijan.
The views are the views of the author and not those of the Law Society.
If you would like to find out more about what the Law Society is doing in Azerbaijan please contact Donna.evans@lawsociety.org.uk