Dimitry Arkhipenko, Managing partner of REVERA, shares his views on legal life in Belarus.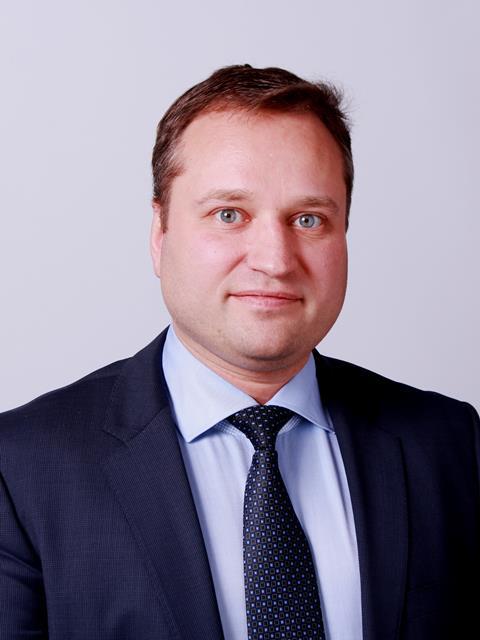 T
ell us about your firm
REVERA was established in 1998 and this year we are celebrating its 18th birthday. REVERA law firm is an influential, multifunctional Belarusian company specialising in business law. Our main clients are foreign businesses investing in Belarus and large private corporations.
Have you ever worked as a lawyer abroad?
Yes, definitely. I think it is necessary at least to check reference system within the development of best friend network. As time passed, it became difficult to differentiate practical trainings from business trips. Historically my trips covered Baltic States and Russia.
How would you describe the current business climate in your country?
The business climate in the Republic of Belarus is rather challenging. The sanctions against Russia, the annexation of Crimea and the overall economic slowdown have had negative impacts on the economy and legal services market. Having said that, a number of business areas initially focused on western export have shown some growth, for instance, the extraction and supply of potash fertilizers and the IT industry.
Additionally, new areas like alternative energy economics are also developing. This sector has received substantial state assistance. The agricultural sector is also active: manufacturing and re-engineering of the food manufacturing industry are growing rapidly due to the food embargo imposed on goods produced in the USA and European Union. The embargo has helped Belarusian manufacturers and re-engineering companies access the Russian market.
What are the main opportunities and challenges for foreign law firms in your country? What advice would you give to companies new to the country?
Given our state-centric regime, it is difficult to think about privatisation in Belarus. The general consensus is that joint enterprises or partnership with government institutions are not effective. There are many conflicting interests and state enterprises are still built on a socialist state model.
Setting up a business in the Republic of Belarus is rather burdensome. There are strict rules around accounting and taxation, and strict currency regulations.
My advice to a company looking to do business in Belarus would be to go into partnership with a private company rather than a state institution. It is important to note that state enterprises dominate 70 per cent of the local market. Therefore it is wise to consider the whole region when setting up a business in Belarus. In my experience, greenfield projects work well in Belarus because it allows for trade with countries such as Russia, Kazakhstan, Ukraine and Western Europe.
What opportunities for co-operations are there between Belarusian and UK law firms?
One area for cooperation is M&A transactions, which we have seen an increase in over recent years. Most M&A transactions in Belarus are governed by English law due to the lack of certain principles in Belarusian corporate law. We are following the Russian example of using English law in corporate and commercial transactions.
As private businesses are growing and the number of transactions between parties governed by English law are increasing, the next topical issue would be dispute resolution (arbitration). Therefore, we would need English and Welsh legal expertise.
London is the hub of Magic Circle and other prominent international law firms. We already have a good relationship with some of the large firms based in London and have worked with them on investment projects and funding of international projects. I am confident that such cooperation will continue.
Do clients prefer smaller local firms or larger international networks?
We don't have many international firms in Belarus. The legal market is dominated by Belarusian local law firms and regional networks of the Baltic States. Clients make their decisions based on availability and competence. Also competitive price is an inevitable factor when choosing a law firm. Belarusian local firms offer a more competitive price as opposed to larger international firms. Our market is however smaller and less attractive than Ukraine and Russia.
What are the practice areas you definitely think a foreign firm would find business in?
There is a huge potential for outsourcing and software IT development. I have seen a dynamic growth of the local High Tech Park and I can confidently state that this project has great potential. The High Tech Park is a unique hub with an excellent opportunity to develop the manufacturing sector and further research.
What recent legal developments you have seen in your country?
We have experienced some positive changes to the tax system . The reform was aimed to simplify and develop a transparent system. Tax relations are being dealt with on the basis of their nature rather than the form. Antitrust institutions are also developing. Corporate laws borrow from English law, in particular in shareholder agreements, which allows to structure the same investments more effectively.
Are you aware of any changes that may affect or changes that took place and had an impact on the profession and practice rights in your country?
There was a recent reform of the legal profession in Belarus. Advocates can provide any kind of legal assistance including representation in any court to any physical or legal person on any legal matters. The "Law on Advocacy 2012" restricts appearance in any Belarusian court to advocates and state employees.
Legal advisers can provide legal advice on issues related to the establishment, operation and closure of corporations and on issues related to business activities of physical persons including the provision of advice and preparations and examination of documents.
Finally, what are your recommendations for visitors to the country?
Belarus is famous for its wildlife, natural beauty and hospitality. You can enjoy our magnificent nature reserve - the oldest forest in Europe "Belovezhskaya Pushcha", Europe's largest wetlands, and our many rivers and lakes. Belarus is often called the "blue-eyed country" for its thousand lakes and "lungs of Europe" thanks to its forests.
These views are the views of the author and not those of the Law Society.