The Law Society has written to the Prime Minister of India following the arrest and detention of Mr Mian Abdul Qayoom, lawyer and President of Jammu and Kashmir High Court Bar Association. Mr Qayoom was arrested on 4th August 2019 under the Jammu and Kashmir Public Safety Act 1978 ("PSA"), together with others who were also arrested after the Government of India repealed Article 370 of the Constitution of India.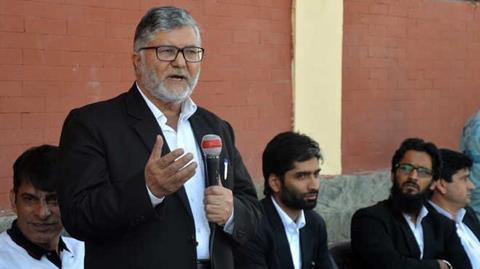 We have been informed that, after his arrest, Mr. Qayoom was detained at the prison of Srinagar in Jammu and Kashmir. After four days, he was transferred to Agra Central prison in Uttar Pradesh, a state in northern India, which is many miles away from his home and family members. Mr. Qayoom did not have access to a lawyer during the first six months of his detention.
On 29 January 2020, Mr. Qayoom suffered a heart attack and was subsequently transferred to a hospital. His family has raised serious concerns about the quality of medical care he received there and the lack of appropriate medical care he is currently receiving. Mr. Qayoom has now been transferred to Tihar prison in New Delhi. He is in his seventies and suffers from chronic health problems, including diabetes, reduced kidney function, and heart problems. We have been informed that these medical conditions have worsened in detention and that Mr. Qayoom now has to use a wheelchair. We are concerned that Mr. Qayoom's ongoing detention in Tihar prison is likely to result in Mr Qayoom's health deteriorating further.
The Law Society is alarmed by the fact that Mr Qayoom's arrest and detention seems to be politically motivated and a consequence of his work as a lawyer and representative for persons detained under the PSA in Kashmir.
The Law Society calls on the relevant authorities to:
Immediately release Mr Qayoom, in the absence of any charges having been brought against him on the basis of sufficient and credible evidence in proceedings that comply with international fair trial guarantees;
Pending his release, to ensure the physical and psychological wellbeing of Mr Qayoom in correspondence with international standards regarding detention conditions, including by providing him with the medical care he requires, as well as access to legal counsel and visitation rights; and
Permit Mr Qayoom and other members of the legal profession in Kashmir to carry out their profession without intimidation, harassment or improper interference.